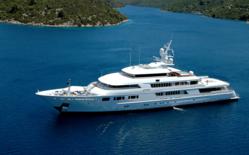 Barnett Financial & Tax's 400 Wealth Management division is where the elite turn for competent management
Grand Blanc, MI (PRWEB) October 30, 2012
Professional athletes, entertainers, business owners, doctors and other high net worth individuals are realizing that they are better served handing over everyday maintenance issues to professionals, in order to better utilize their time. Keeping track of bookkeeping, scheduling, bill payment and other daily burdens can really overwhelm an otherwise busy person. Having a trusted, competent professional handle these matters can free the mind and schedule of the mundane, but essential life processes. Tending to these matters also gives Barnett the inside track on retirement preparedness for these clients.
As an experienced Financial and Tax advisory firm, the addition of these services is a natural fit for the team at Barnett Financial & Tax. A former professional athlete using the service really appreciates the travel planning aspect of the service. "All I had to do was tell 400 Wealth Management where I needed to be and when, next thing I knew I had a detailed travel itinerary in my e-mail" the client boasted. This client didn't have to lift a finger to book his flight, room, rental car, dinner reservations or any other travel minutiae. The one-time thorough interview process even takes into account what meals, music, and entertainment the client prefers as well as future retirement preparedness.
All the client services are bundled by need and the associated up to date records are stored on a secure, dedicated server that is accessible to the client 24 hours a day on any device that has internet capability. Other services include: Contract Negotiation, Legal Assistance, Debt Assistance/Negotiation, advice on Auto, Boat, and Plane purchases. These areas,retirement preparedness and many other areas are covered under 400 Wealth Management comprehensive service plans. Barnett Financial & Tax's 400 Wealth Management division is where the elite turn for competent management and coordination of all of life's time consuming tedium. 400 Wealth Management gives its well-to-do clients the peace of mind that their affairs will be in order and that their wealth will remain intact.
About Barnett Financial & Tax
Barnett Financial & Tax, Located in Grand Blanc, Michigan provides a team of highly qualified professionals, with backgrounds in Tax, Estate & Elder Law, accounting, and financial planning, who provide complete financial services for their clients. Further information about Barnett Financial & Tax can be found at http://www.BarnettMRPG.com.
About Rick Barnett
Richard A. Barnett is a Financial Planner with Designations as Certified Estate Planning Professional (CEPP), Christian Financial Consultant & Advisor (CFCA) and has a Master of Estate Planning (MEP).
Mr. Barnett has been quoted for the past 20 years in the Flint Journal, the Grand Blanc View and has had appearances as a financial authority on local channels WJRT TV-12, WNEM TV-5 and WEYI TV-25. Rick can be heard weekly as host of the "Barnett Financial Hour" Thursday mornings at 8am eastern time on Supertalk 1570am or streaming live at http://www.supertalk1570.com. Also Mr. Barnett has been asked to speak on various topics of tax, investments, estate planning, etc from General Motors, Delphi, Genesee County, Hurley & Genesys Medical Centers, Michigan Association of Christian Schools as well as dozens of other Corporations, Unions, Churches and Associations.