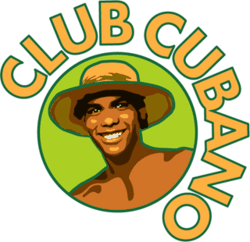 People like Club Cubano because it's free to join and it is so easy to redeem your rewards.
Blaine, WA (PRWEB) October 29, 2012
Since 1997, Cuba Education Tours has helped thousands of North Americans travel to Cuba. Now thanks to Club Cubano, their exclusive travel rewards program, more people than ever before can enjoy an authentic Cuban experience.
Cuba Education Tours offers a wide range of group travel options for North Americans. Their weekly tours are geared to people looking to experience the rich culture and history of this island nation. Each carefully designed itinerary is filled with engaging educational activities that allow guests to gain a deeper understanding and appreciation of Cuba and its people. Through candid discussions, unique site visits, and fun social activities, tour participants form meaningful and enduring connections with their Cuban hosts and return home with memories for a lifetime.
Due to their impeccable reputation and long-standing relationships, Cuba Education Tours is able to consistently offer the lowest prices for quality Cuba travel. Members of their travel rewards program can now receive even greater discounts on their already economical tours.
"We are so excited about our Club Cubano program. It's so simple and anyone can join. Members earn rewards just for referring people to our tours who travel with us. For every referral, Club Cubano members earn significant discounts on travel or can choose to exchange their rewards for cash," says Cuba Education tours President, Marcel Hatch.
Many Club Cubano members are past tour participants who refer family and friends by sharing their own Cuba stories and memories. Others have never traveled on a Cuba Education tour but believe in the work of the organization and want to promote Cuba travel to others. By exchanging their rewards for cash, these members act as home-based travel agents.
Club Cubano member, Marc Colbourne, says: "I just tell people about Cuba Education tours, register my referrals online, and earn a commission. Cuba Education Tours gave me the materials I needed to get started and they are always available to answer my questions."
According to tour organizer, Leonardo Hechavarría, Club Cubano is more than just a travel rewards program; it's a way to share the love he has for his homeland with even more people. "We wanted to find a way to say thank you to those who were spreading the word about our programs. We believe strongly in promoting Cuba and the island's culture and history. Club Cubano is our way of doing this. People like it because it's free to join and it is so easy to redeem your rewards."
More information about Club Cubano is available at:
http://www.cubaeducationtours.com/club_cubano.php
About Cuba Education Tours:
Established in 1997, Cuba Education Tours has helped thousands of North Americans have an authentic Cuba experience. Their varied and economical tour packages are available for individuals, schools, businesses and religious and community groups. The organization's experienced Cuban, American and Canadian staff is committed to ensuring an enjoyable, educational and hassle-free travel experience for each and every participant. Cuba Education Tours is recognized on the island as the foremost North American organization promoting friendship and understanding.