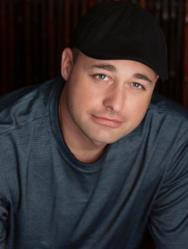 Boca Raton, FL (PRWEB) October 30, 2012
Hair Club® today announces an exciting partnership with popular Southern Florida radio station, Sunny 107.9 FM. As the national leader in all proven hair restoration solutions, Hair Club Medical Group® will be providing popular on-air personality Scott Tripp with a hair transplant procedure at their West Palm Beach Center.
Tripp has experienced continued hair loss over the past decade and turned to Hair Club® in late summer of this year to explore hair restoration options. Following a consultation with a Hair Club Medical Group® physician, Tripp made the decision to move forward with a hair transplantation procedure. He will be documenting the before and after of his procedure on-air, and on his blog,sharing his personal makeover story with his listeners.
"After 10 years of worrying about my thinning hair and hiding under a baseball cap, I finally made the decision to confront the issue," states Tripp. "After meeting with a Hair Club Medical Group® physician, I'm thrilled to move forward with this procedure and look forward to unveiling my new and improved look."
In addition to the transplant procedure that Tripp will undergo, Hair Club® offers a range of hair loss solutions for both men and women, regardless of their age or level of hair loss. These solutions range from preventative treatments to non-surgical hair restoration systems.
"Hair Club® has always relied on the real life success stories of its satisfied customers to increase awareness of the company's full range of hair restoration solutions," states Lee Zoppa, VP of marketing and advertising. "A relatable and well-known personality such as Scott Tripp is a perfect fit for us and we are excited to partner with him and Sunny 107.9 to document his story of self-improvement."
Listeners can tune in to Scott Tripp on Sunny 107.9 FM weekdays between 2:00 p.m. and 7:00 p.m. EST starting on October 25 to hear his personal story. The station will also be sharing updates on their Facebook page and on Twitter via their account, @Sunny1079fm.
For further information on Hair Club®, please visit: http://www.hairclub.com.
ABOUT HAIR CLUB®:
Founded in 1976 by Sy Sperling, Hair Club is the leader in hair restoration and the largest company in the industry offering all proven hair loss solutions. Hair Club has granted more than 500,000 men, women, and children an experience that truly changed their lives. Today, Hair Club has 100 locations throughout the United States, Canada, and Puerto Rico and is a wholly-owned subsidiary of Minneapolis-based Regis Corp, the largest hair salon operator in the world. Regis brands include: Jean-Louis David, Vidal Sassoon, Supercuts, Mastercuts and many more.
ABOUT HAIR CLUB MEDICAL GROUP®:
Hair Club Medical Group® is a network of hair transplant physicians throughout more than 25 states and provinces whose practices are managed by Hair Club®. Only an experienced physician can determine if a patient is a candidate for a hair transplant procedure.