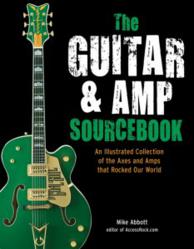 From sports legends to rock music, to learning to draw Disney characters, Thunder Bay Press has the perfect gift for anyone: A good book.
San Diego, CA (PRWEB) October 30, 2012
Thunder Bay Press, a leading publisher of high-quality gift books, is excited to announce their top book choices for the 2012 Holiday season. From sports legends to rock music, to learning to draw Disney characters, Thunder Bay Press has the perfect gift: A good book.
For Literary lovers, young and old:
The hot selling Word Cloud Classics are new editions of classic literature with a clean, modern aesthetic twist. Each book has heat-burnished covers and foil stamping and comes in popular color schemes with high quality, matching end papers. Retailing from $14.95 - $16.95 each, these high-quality editions provide a chic, yet inexpensive, introduction to these timeless literary tales. A few of the 12 titles include, Great Expectations (ISBN: 978-1-60710-552-7), Jane Eyre (ISBN: 978-1-60710-553-4), Little Women (ISBN: 978-1-60710-548-0), Pride and Prejudice (ISBN: 978-1-60710-554-1), Sense and Sensibility (ISBN: 978-1-60710-555-8), Les Miserables (ISBN: 978-1-60710-816-09) and Anna Karenina (ISBN: 978-1-60710-815-3)
For the Sports Fan:
With stunning photos and insightful information, Ali: Portrait of "The Greatest" of All Time (ISBN: 978-1-60710-569-5) offers a definitive look at the man – and the legend- Muhammad Ali. From his conversion to Islam to his opposition of the Vietnam War, every aspect of this fighters life is discussed and illustrated though beautiful photos. Additionally, the fighter's iconic quotes are sprinkled through out the book showing Ali from every angle.
For the Music Lover:
John Lennon played an Epiphone Casino. Dave Grohl of Nirvana and Foo Fighters so loved the Trini Lopez so much that Gibson created a signature model of it for him.
They're the biggest and baddest axes in the world—and they're all in this book. The Guitar & Amp Sourcebook (ISBN: 978-1607105657) by Mike Abbott, is an illustrated history contains the most important guitars and amps—the ones that have rocked our world and changed history. Get the skinny on the most popular models, the vintage pieces, and the rare beauties, as well as brand comparisons like Gibson vs Fender, recommendations for the best beginner equipment, and a listing of the guitars used by popular musicians.
For the Artist:
With all the memorable movies Disney has released over the years, it's little wonder that so many people are huge Disney fans. Learn to draw favorite characters with the simple, easy-to-follow instructions in Disney Art Studio (ISBN: 978-1607105770) and Pixar Art Studio (ISBN: 978-1607105787) With instructions on how to use the drawing tools, as well as a simple, step-by-step instructional book, both of these books make drawing accessible, so artists of any level can learn to draw intricate characters like Buzz Lightyear, Mickey Mouse, Mater, and Cinderella with confidence.
Each set includes: a 80-page drawing book, 3 watercolor paints, 2 paintbrushes, a palette, a drawing pencil, 7 colored pencils, a fine-line marker, a kneaded eraser, and a sharpener.
For the Body Art Lover:
Getting a tattoo is all about really connecting with an image or idea and wanting to make it a permanent statement in your life. Helping to prepare as much as much as possible before the procedure takes place, makes Tattoo-Pedia (ISBN: 978-1607105664) the perfect resource. Tattoo-pedia includes thousands of designs to choose from when picking a next--or very first--tattoo. A tattoo style is a personal thing, and this beautiful and easy-to-use guide will help enthusiasts figure out how much creative control they need and how much money they want to spend.
About Thunder Bay Press:
Thunder Bay Press (http://www.thunderbaybooks.com) is an imprint of Baker & Taylor Publishing Group, the largest distributor of traditional and digital media in the world. Thunder Bay is a collection of coffee table-style reference books suitable for gift-giving on the subjects of art, architecture, pets, cooking, travel, culture, hobbies, religion, transportation and nature. Thunder Bay Press is perhaps most known for its best-selling Then and Now series.