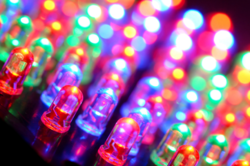 Libertyville, IL (PRWEB) October 29, 2012
LDS announced the launching of a new LED Sign Technology and News Blog. Over the years it has become apparent that most prospective buyers are not clear on what size or style of LED sign they need for their particular purpose. Being that these signs are so versatile, and almost every customer has a different set of criteria they wish to satisfy. LDS, like most of its competitors, offers a virtually unlimited selection to choose from. Programmable LED signs are a significant investment for most, if not all buyers, so choosing the right size and style of great importance.
Realizing the difficulty that many customers face in selecting the sign that best fits their needs and budget, LDS has demonstrated a commitment to educating and guiding customers throughout the purchase process. The thinking is that buying too much or too little sign can be a costly mistake, either way. In fact, most customers start out looking for much larger signs than they actually need. Once the benefits of a programmable led display (i.e. multipage messages, multi-message scheduling, etc) are explained, it becomes apparent that a smaller sign will accomplish the desired results at a reduced cost. Conversely, other customers start out with size limiting factors or misconceptions on sign capabilities, and are determined to purchase an LED sign based on these misconceptions. It is not uncommon for LDS to recommend against the purchase, if they feel that an LED sign is not the appropriate solution for the customer's purposes. The customer is ultimately the one choosing the sign that will fulfill their requirements and expectations at the lowest possible cost. After all, whether the customer buys too much sign at a greater cost, or doesn't buy enough sign (choosing to spend less), that customer is not going to be satisfied, and no company wants dissatisfied customers. It is for this reason that LDS's commitment to provide not only high quality LED signs, but also high quality guidance in selecting the right sign for the customer's needs and budget, is a good policy for both the customer and the supplier.
It is with this philosophy in mind, LDS has announced the launch of their customer interactive blog, for posting information to help keep both current and future customers up to date on both LDS's latest technology and products, along with the LED sign industry as a whole. The more prospective customers know, the more likely they are to purchase from a company that understands this principle.