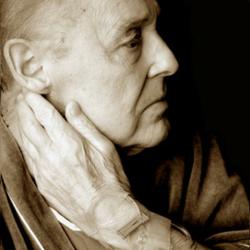 Clinicians in cardiology have long considered cardiovascular disease to be strongly affected by psychological factors, particularly depressive symptoms.
Philadelphia, PA (PRWEB) October 31, 2012
HealthForumOnline (HFO), an online provider of nationally-approved (APA, ASWB, NBCC, PSNA, CA-BBS) continuing education (CE) for psychologists, social workers, counselors, nurses and other allied healthcare professionals, announces a recent update to the online course Cardiovascular Disease & Depression: The Heart Cries Without Tears from their Chronic and Acute Illness category.
Major depressive disorder (MDD) and cardiovascular disease (CVD) represent the two leading causes of disability worldwide. Curiously, clinicians in cardiology have long considered cardiovascular disease to be strongly affected by psychological factors. In the 4th century B.C., Aristotle viewed the heart as the seat of emotion (as well as intelligence and sensation). Prior to William Harvey's discovery of the circulatory system in the 17th century, heart disease was conceptualized as psychosomatic in nature. (1) Harvey's new knowledge of the mechanisms of the heart occurred at a time when Cartesian mind-body dualism was becoming widespread, and thus the psychosomatic view was largely abandoned.
In the late 1950s, Friedman and Rosenman, both cardiologists, developed a theory of the coronary-prone "Type A personality" (now referred to as the Type A behavior pattern), referring to a set of psychological characteristics that included a sense of time urgency, personal insecurity, competitiveness, and hostility. These characteristics were found to be associated with a seven-fold increase in risk of coronary artery disease. (2) This work represented a renewed interest in psychosocial and behavioral aspects of heart disease. More contemporary research has led to an increased, albeit still underdeveloped, knowledge of the effects of behavioral and emotional factors on cardiovascular health and disease. This knowledge gave rise to the sub-specialty of health psychology known as behavioral cardiology or cardiac psychology.
A growing body of literature attests to a rather high rate of depressive symptomatology and major depressive disorders in patients with various forms of CVD. (e.g., 3-4) In sharp contrast to the prevalence rates of MDD in the general population (5%) and primary care (13.5%), prevalence rates of MDD in patients with CVD range between 17% and 27%. (e.g., 5-7) Further, an additional 10% to 15% of CVD samples meet criteria for minor depression, a marked elevation above the prevalence in the general population. (8)
While one may speculate that depression in this cardiac population is a reaction to the experience of debilitating disease, the data suggest otherwise: depression has been identified as a risk factor for the development and progression of coronary artery disease. (e.g., 4) Regardless of causality, it is critical to note that MDD is associated with poorer cardiac outcomes.
Despite these findings, in routine cardiac care, depressive disorders are often underdiagnosed. It is essential that healthcare professionals working in this arena be proficient in the diagnosis and treatment of depression. This online continuing education (CE) course promotes an increased recognition of at-risk patients through a discussion of the prevalence of depressive disorders in CVD and a review of the hypothesized mechanisms for the CVD-depression relationship. Specifically, difficulties in the assessment and treatment (individual and systemic) of depression in this population are identified and clinical methods to overcome these barriers are provided, including an empirical foundation of psychosocial and pharmacological interventions.
Interested psychologists, social workers, counselors, nurses and other allied health professionals can also chose from HFO's 17 other topic categories containing over 80 online CE courses -- all convenient, cost-effective, and theory- and evidence-based. Participants access and complete courses at their own pace, on their own schedule, anywhere there is Internet access. Completed CE courses can be revisited to review course updates and certificates reprinted at any time.
References
1. McMahon, C. E. (1976). The psychosomatic approach to heart disease: a study in premodern medicine. Chest, 69, 531-537.
2. Friedman M., & Rosenman, R. H. (1959). Association of specific overt behavior pattern with blood and cardiovascular findings. Blood cholesterol level, blood clotting time, incidence of arcus senilis, and clinical coronary artery disease. Journal of the American Medical Association, 169, 1286–1296.
3. Celano, C. M. & Huffman, J. C. (2011). Depression and cardiac disease: A review. Cardiology in Review, 19, 130–142.
4. Pozuelo, L., Zhang, J., Franco, K., Tesar, G., Penn, M., & Jiang, W. (2009). Depression and heart disease: What do we know, and where are we headed? Cleveland Clinic Journal of Medicine, 76, 59-70.
5. Blazer, D. G., Kessler, R. C., McGonagle, K. A., & Swartz, M. S. (1994). The prevalence and distribution of major depression in a national community sample: the National Comorbidity Survey. American Journal of Psychiatry, 151, 979-986.
6. Kessler, R. C., Chiu, W. T., Demler, O., & Walters, E. E. (2005). Prevalence, severity, and comorbidity of twelve-month DSM-IV disorders in the National Comorbidity Survey Replication (NCS-R). Archives of General Psychiatry, 62, 617-627.
7. Coyne, J. C., Fechner-Bates, S., & Schwenk, T. L. (1994). Prevalence, nature, and comorbidity of depressive disorders in primary care. General Hospital Psychiatry, 16, 267-276.
8. Ketterer, M. W., Knysz, W., Khanal, S., & Hudson, M. (2006). Cardiovascular disease. In M. Blumenfeld & J. J. Strain (Eds.), Psychosomatic Medicine (pp. 109-119). Philadelphia: Lippincott, William & Williams.
About HealthForumOnline:
HealthForumOnline (HFO) is approved as a provider of CE courses by the American Psychological Association, the National Board of Certified Counselors, the Association of Social Work Boards, and several state professional organizations, including the Pennsylvania State Nurses Association, an accredited approver by the American Nurses Credentialing Center's Commission on Accreditation, and the California Board of Behavioral Science.
###