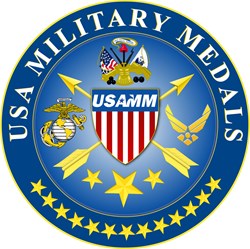 We want to offer our customers every opportunity be ready for any scenario
Milwaukie, Ore (PRWEB) October 30, 2012
Local military uniform superstore, USA Military Medals, announced the release of their new Bug-Out Bag, today, here, outfitting customers with specific tactical gear tailored for advanced, disaster-preparation.
A "bug-out bag" is a portable kit, containing the items required for someone to endure a seventy-two hour disaster-evacuation period, allowing rapid response to any emergency.
Adding to UMM's large supply of military uniform items and tactical gear, the Bug-Out Bag consists of a MultiCam 3-day Operator Pack, basic utilities, hydration pack, water purification tablets, a poncho, three MREs, and a survival guide, thereby easing the intensity of any emergency situation.
MultiCam is a camouflage pattern manufactured to blend in varied environments, seasons, elevations, and light conditions.
The Meal, Ready-to-Eat – commonly known as the MRE – is a self-contained, individual field ration in lightweight packaging.
"A disaster can strike at any time leaving you with limited time to prepare," said Jared Zabaldo, USAMM, LLC president of business operations. USAMM owns and operates USA Military Medals along with various other military uniform e-commerce stores.
The UMM Bug-Out Bag is military specification, offering a wide range of popular UMM tactical gear, while also supplying users the guidance and assistance needed in preparing for unexpected disasters.
"We want to offer our customers every opportunity be ready for any scenario," said Zabaldo.
"Catastrophes requiring quick evaluation leave little or no time for gathering and packing supplies and limited time means decisions need to be made quickly. The Bug-Out Bag system encourages our customers to prepare effectively and efficiently, and it can be done without going to extremes or breaking the bank," said Zabaldo.
The Bug-Out Bag retails for $299.95 and is available for purchase now at http://www.usamilitarymedals.com/umm-3-day-survival-bug-out-bag-p-17172.html.
USA Military Medals is an internet-based company formed in 2005, carrying more than 120,000 dress uniform products in stock and specializing in custom military medal and military ribbon rack production made easy with the state-of-the-art rack builder. USA Military Medals also operates a brick and mortar store servicing local military personnel and veterans.