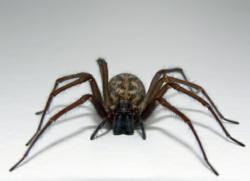 Organic pest control lets you live bug free and still maintain a safe environment for your children and pets
Ocala, FL (PRWEB) October 31, 2012
Removing bugs from your home using organic materials and items found around the house! In his latest book "The Bug Free Blueprint" certified entomologist Jerry Schappert shares his techniques for removing over 100 different types of bugs and keeping them out for good, including: Roaches, fleas, mice, bees, ticks, earwigs, spiders and hundreds of other creepy insects.
With over 2 decades of experience in the industry Jerry shares his best kept secrets in this no holds bar book.
Organic pest control is a growing industry. Everyone wants bugs out but they also want a safe environment for their children and pets. Jerry's book shares these green pest control techniques to help keep those critters out.
Learn how to get rid of ants, roaches, fleas, and so much more all using organic techniques and items simply found around the house.