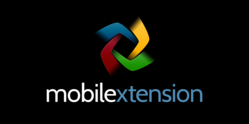 share your lists effortlessly
Toronto, Ontario (PRWEB) October 31, 2012
mobilextension is now available on 4 mobile platforms, Apple iOS, Android, Windows Phone and BlackBerry. Users are now able to leverage the mobilextension app with their mobile device of choice. The app has been custom designed for each platform to take advantage of each platform's unique features, capabilities and behaviour, thus enabling users to navigate through the tool quickly and easily.
The mobilextension app is currently available in the iTunes App Store, Google play site , Windows Phone site and BlackBerry App World.
mobilextension, an online tool empowering users with the ability to share data on mobile devices.
To learn more about mobilextension, please visit: http://www.mobilextension.com
About mobilextension Inc. (http://www.mobilextension.com)
mobilextension is a cloud based tool designed to improve the accessibility and management of information outside the home and office. It's for everyone who has ever created a list of information and shared it with others. Users ranging from students to business professionals, and family members to team mates, can all find value and enhanced efficiency through mobilextension, regardless of their goal.