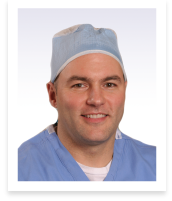 There's a world of difference between the type of cataract surgery being performed today and cataract removal procedures of the past, not only has the surgery improved, but also so has the technology.
Denver, CO (PRWEB) October 31, 2012
Cutarelli Vision, with Board Certified Ophthalmologist, Paul Cutarelli, M.D., concludes that Premium IOLs may hold the key to success in reducing the effects of presbyopia. Prebyopia is a condition most people get after the age of 40 where the natural lens of the eye loses flexibility and people have to hold objects further away to see small print, or buy reading glasses or bifocals. "There's a world of difference between the type of cataract surgery being performed today and cataract removal procedures of the past, not only has the surgery improved, but also so has the technology," says Dr. Cutarelli. "Based on results we have seen over the past several years, Premium IOLs have shown tremendous success in reducing the need for glasses after cataract surgery."
Cataracts are a leading cause of vision loss in adults. They are very common. Approximately 20.5 million Americans age 40 and older have cataracts and half of people 80 and older will develop cataracts.
"If there was ever a period in human existence to have cataract surgery, now is the best time. Today, cataract surgery is performed as an outpatient procedure under local anesthesia, and recovery time is very fast" says Dr. Cutarelli, "We replace the cataract lens with a new state-of-the-art lens implant. Some of these implants offer patients far and near vision restoration. They are called Premium Lens Implants and allow patients to do most things without glasses. It's a great feeling not only to restore my patients' vision but also to give them great spectacle independence."
A cataract is a gradual clouding of the eye's natural crystalline lens. This lens assists with focusing light rays onto the retina, which communicates images to the brain. After the cataract starts to cloud the lens, it is impossible to return the lens to its clear state with medications and may require cataract surgery.
"Cataracts are the leading cause of blindness worldwide, but in most situations, they are easily removed" says Dr. Cutarelli, "Today we use no shots, no stitches and no patches and surgery generally is very quick." Cataract surgery is the most frequently performed surgical procedure in the United States, with more than 1.6 million procedures performed each year.
So how do you know if you have a cataract? Dr. Cutarelli explains: "Most patients start to notice issues while driving at night, a loss of color, loss of detail or sharpness on items such as road signs, or they tend to see a large change in prescription during their annual eye exam. "
Dr. Cutarelli says, "The time to have a cataract removed is not when it becomes "ripe" as was the case in the past. Now we will remove the cataract when it begins to interfere with a patient's vision."
Regardless of popular belief, lasers are not used to remove mature cataracts. However, a 'Yag' laser is used to remove a 'secondary cataract', which is a film that sometimes develops after having a cataract removed.
About Dr. Paul Cutarelli
After earning his medical degree at Case Western Reserve University, Dr. Cutarelli completed his ophthalmology residency at the world-renowned Wilmer Eye Institute at Johns Hopkins Hospital in Baltimore, Maryland. Dr. Cutarelli also completed a one-year corneal fellowship in refractive surgery at the Hunkeler Eye Center in Kansas City, Missouri, as well as an additional fellowship in anterior segment surgery and ocular disease at the prestigious Morrfield's Eye Hospital in London, United Kingdom. Dr. Cutarelli has performed over 60,000 surgical procedures and is a specialist in LASIK, cataract surgery, and corneal transplantation. He also offers full range of ophthalmic services including routine eye exams, LASIK laser vision correction, cataract surgery, keratoconus, glaucoma, Collagen Cross-Linking, corneal transplantation, and is often regarded as Colorado's most experienced eye surgeon.
For More Information of Premium IOLs, contact Cutarelli Vision by calling 303-486-2020 or visit http://www.cutarellivision.com