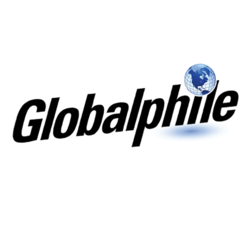 Aspen in my opinion offers the best ski experience in the US on and off the slopes.
Chicago, IL (PRWEB) October 31, 2012
According to the Globalphile Curator, Robert H Glaze, "Aspen , in my opinion, offers the best ski experience in the US, on and off the slopes."
"Foodies" will love the many restaurants that offer casual to fine dining. Those interested in the arts will find film, dance, theater, music and contemporary art. Skiers and boarders will love the variety of the terrain offered by the four nearby mountains and non-skiers will love cross-country skiing, dog sled trips from Krabloonik, snowmobile tours to the Maroon Bells by the T Lazy 7 or snowshoeing on one of many local trails.
Globalphile recommendations for the best hotels in Aspen include the Limelight Lodge and Hotel Lenado. In Snowmass Village, the list includes the new, sleek Viceroy in Base Village and The Residences at The Snowmass Club, where the units have just been redecorated this Fall.
Glaze recommends Woody Creek Tavern in Woody Creek, the Pine Creek Cookhouse in Ashcroft and the Lynn Britt Cabin on the slopes in Snowmass for more rustic dining. "In Aspen, don't miss Rustique Bistro, Cache Cache, Pinons or the new and improved Ute City. BB's Kitchen is also one of the best new spots for casual dining."
In the Winter, Globalphile recommends catching a gallery opening, a film or concert at the Wheeler Opera House, a performance of the famed Aspen Santa Fe Ballet , a concert sponsored by the Aspen Music Festival or one of of the three performances of Theater Master's Take 10 National MFA Playwrights Festival at the end of January. Lectures and events given by those in The Anderson Ranch Artists' Residency Program in Snowmass are also well-worth the trip.
Finally, Glaze suggests contacting Aspen Snowmass.com to check out pre-season specials and passes. "There is great terrain for all levels." For fun, try to find some of famous ski shrines dedicated to such greats as Hunter Thompson, John Denver Elvis, Jerry Garcia, Marilyn Monroe and Jimi Hendrix, among others that are hidden in the trees between the ski runs. "There is even one dedicate to golf.'