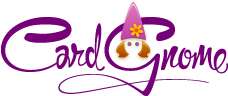 We ultimately created the Cards for Heroes program to allow the community to show their gratitude to our nation's heroes through personal greeting cards. -- Joel Wishkovsky
Boulder, Colo. (PRWEB) October 30, 2012
Greeting cards are an essential part of the holiday spirit so this holiday season, Boulder, Colo. based card company, Card Gnome, is giving the community a simple way to properly thank servicemen and women.
The company's co-founders created the Cards for Heroes initiative to show appreciation to American service members and veterans. As the holiday season kicks into high gear, with Veteran's Day on November, 12, 2012, this is a perfect time of year to say thanks. Card Gnome's Cards for Heroes is part of the American Red Cross Holiday Mail for Heroes program that encourages volunteers across the United States to deliver holiday cards to veterans, military families and active-duty service members at hospitals and installations around the world.
"We ultimately created the Cards for Heroes program to allow the community to show their gratitude to our nation's heroes through personal greeting cards," said Joel Wishkovsky, co-founder and CEO of Card Gnome. "We'd like to do our part to help deliver a piece of home to the men and women who have risked their lives for our country."
The Cards for Heroes program will run through December 7, 2012 to ensure Military members receive their cards for the holidays. Card Gnome has streamlined the process making it easy for anyone to participate.
New Card Gnome members that sign up with Facebook will receive their first card for free. First card trials at Card Gnome are available to everyone year round, which provides an all access experience for those who want to see how the process works first. Otherwise, all cards sent to service members are $4.99 and include all postage and shipping costs.
Simply browse and select from the vast collection of cards available at CardGnome.com and personalize the message online. Then, select the "Send to a hero" option and Card Gnome will mail to the American Red Cross who will deliver the card to an American service member or veteran.
Card Gnome brings the convenience of a favorite card store, writing desk and local post office all in one place online. CardGnome.com has a library of over 6,000 greeting cards on the site; all created by a community of the industry's top greeting card designers from around the world.
About Card Gnome
Card Gnome is an online greeting card company offering personalized paper cards. Based in Boulder, Colo., Card Gnome offers the ease of online ordering, while remaining dedicated to preserving the time-honored tradition of receiving real cards in the mail. The company works with an exclusive community of professional card designers from around the world. Customers can select from thousands of cards and schedule delivery up to one year in advance. Card Gnome's technology focuses on helping people find the perfect card. All cards are printed on 100% recycled card stock and packaged in biodegradable materials. For more information, please visit http://www.cardgnome.com and follow on facebook.com/cardgnome and twitter.com/cardgnome.