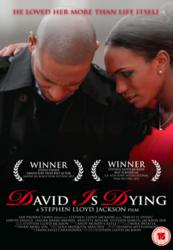 Available to order from Amazon.com
New York (PRWEB) October 30, 2012
After a two years world tour and seven film festival awards, SAR Productions is proud to announce the dvd release of 'David Is Dying'.
The dvd includes interviews with the main cast and director. The latest trailer is incorporated and of course the feature movie with surround sound.
This is a Uk indie feature film. It has surpass all expectations of a independent movie and is still creating buzz on the world wide movie circuit.
'David Is Dying' is now available to buy on dvd, exclusively online from Amazon.com and Createspace. It will be available on Amazon.co.uk and other European Amazon online channels in November 2012.