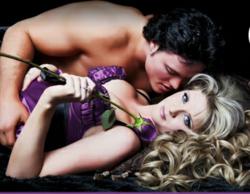 Couples want to spend more time with their partners and let's face it, sex is free.
(PRWEB) October 31, 2012
During a recession, people tend to stay at home. This converts to couples having staycations. Couples want to spend more time with their partners and let's face it, sex is free. This inevitably leads to wanting to rekindle and enhance sexual relationships.
The adult entertainment industry is booming. "Despite high unemployment rates and diminishing expendable income, America seems to find the money for sex toys." says Konnie McCauley, owner of OurPleasureBox.com. If you're in a relationship, you want to spend more time with your partner why not experiment and try something new? Buying one or two new toys for approximately $150 can make that difference to a relationship. This money goes a long way and is actually much cheaper than dinner and movie these days.
Sex Toys have been considered taboo for years, but over the last few years, sex toys have been the talk of the town. Online store and brick and mortar stores have been popping up left and right. Sex & The City brought us "the rabbit". Fifty Shades of Grey made BDSM a household name.
Adult Sex Toy stores that cater to couples and females are doing pretty well. High-end toy manufacturers like Lelo, Pipedream Products and We-Vibe cater to women and couples. Lelo massagers can also be found in mall stores. A large percentages of consumers are willing to pay a little more for higher end products that will last much longer than the cheaper counterpart.
Lelo is a company that focuses on design and offer toys that are rechargeable and warranties of up to 10 years. Pipedream offers a great selection of glass toys. Glass is a product that meshes naturally with the body. While design is helping increase interest in sex toys, people are naturally always in the mood for new items.
When looking for that next staycation toy, look for one that offers a great design, easy to clean and has a good manufacturer reputation. Adding new items to that Pleasure Box will make the staycation one to remember.
Founded in 2009, OurPleasureBox.com has quickly grown to one of the most trusted and reputable online adult retail shopping sites. OurPleasureBox.com features adult toys, novelties and a vast selection of adult movies for every gender and sexual orientation