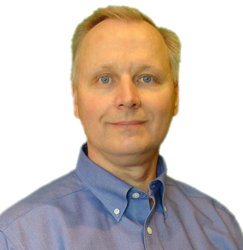 Roanoke, Virginia (PRWEB) October 30, 2012
With Thanksgiving and Christmas just around the corner, folks will be dusting off their best carving sets and sharpening them up for another turkey. The traditional carving set, an 8" or 10" slender knife and matching fork, will do the job of making perfect slices off the turkey. The holidays bring families together and that means a lot of food. Large turkeys, roasts or hams are common dinner table items. These larger sized foods benefit from a sharp carving set making the perfect slices for all to enjoy.
Mark Jala, Your Cutlery Helper, says that while the holidays are great for bringing out the carving set, it's best to leave it out and use it often. "Why is it that many carving sets are only brought out during the holidays? Anytime you have a large roast, ham, or bird, it's best to use the sharpest knife in the kitchen, and that is usually the carving set," said Mr. Jala. "When you bring out a nice cutting instrument, it sets the tone for the meal. Whether it is a Tuesday night roast or a Sunday meatloaf, bring out the carving set and watch the family perk up to attention."
Mr. Jala recently posted on the Your Cutlery Helper website an article awarding the Best Carving Sets. Covering low priced sets to premium priced sets, there is something for everyone. Mr. Jala says "If it's time to buy a new carving set for yourself or someone else as a gift, excellent quality carving sets are not going to break the bank. While it's true the premium quality set is expensive, it is also a work of art."
In the low priced category, Mr. Jala awards the Wusthof Silverpoint II and Victorinox Forged carving sets. "Wusthof is well known for making high quality and expensive kitchen knives. As I announced in an earlier article about cutlery trends, Wusthof has introduced a low priced product line, and it is very good. The Silverpoint II carving set has a street price around $50.00," says Mr. Jala. "One of my favorite brands of all time is Victorinox. Their forged product line offers added weight and excellent craftsmanship. The Victorinox forged carving set features a 10" carving knife with matching fork for a street price around $100.00."
In the medium price range the Henckels Professional S wins the nod. Mr. Jala says "Henckels makes excellent cutlery and the Professional S carving set is classic excellence. Henckels has their unique steel formula, forging method and Friodur ice hardening. All combined the Professional S carving set is a durable wonder."
Any cutlery "Best of" list would be amiss if Shun was not mentioned. Mr. Jala gladly sings the praises of Shun when he says "Shun makes the kind of product that is superb craftsmanship in both function and design. The Damascus style 33 layers of VG-10 steel bring back the ancient samurai sword design. With a 16 degree edge on the blade it is extraordinarily sharp and looks like it belongs in a museum. With a street price of $270.00, it's worth saving up for this gem."
Your Cutlery Helper is a consumer advice website about cutlery, kitchen knives and knife accessories. There are knife tutorials and recommendations on cutlery gifts. Mark Jala, the founder, also has a cookware consumer advice website and the Home Cooking Academy offering online cooking classes. Mr. Jala is presently writing his first book promoting family meal time as the single best opportunity to build happy and loving long-term relationships. More about the book can be found on his blog http://www.CookTalkLove.com.