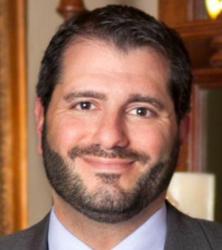 Denver, CO (PRWEB) October 30, 2012
Criminal defense attorney Jay Tiftickjian, known for his reputation across Colorado for the defense of DUI and drug charges, contributed a chapter to the newest Thomson-Reuters/West Publication on drug crime defense. Mr. Tiftickjian's chapter focuses on the positives and negatives of the drug court model.
The book, part of the Aspatore Inside the Mind series, focuses on the best ways to defend a client charged with a drug crime, such as possession or distribution of a controlled substance in state or federal court. Mr. Tiftickjian has litigated hundreds of drug cases as a criminal defense attorney, which is why the well-known legal publisher sought him out as one of the top attorneys in the country on this topic.
Tiftickjian's chapter is focused on the drug court model as an alternative to traditional prosecution. The purpose of the chapter is to analyze the pros and cons of a drug court program as an alternative, and to provide guidance about representing a client in a drug court setting.
According to the publisher, Defense Strategies for Drug Crimes "provides an authoritative, insider's perspective on best practices for representing clients accused of drug-related crimes." The focus of the book scrutinizes "the initial investigation and arrest to counseling clients during trial and sentencing," and highlights creative strategies for every stage in a drug case.
Jay Tiftickjian is the President of Tiftickjian Law Firm, P.C. He leads a team of experienced DUI attorneys that work out of the law firm's Colorado offices in both Denver and Aspen. Mr. Tiftickjian is AV Preeminent-Rated® by Martindale-Hubbell and was named Law Week Colorado's 2012 "Compleat" Lawyer and Barrister's Best—Best DUI lawyer. Mr. Tiftickjian has authored multiple works on DUI and drug defense and is a Sustaining Member of the National College for DUI Defense and a member of the National Association of Criminal Defense Lawyers.