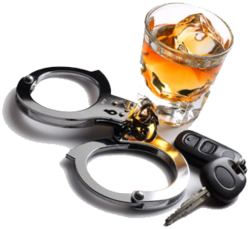 Los Angeles, CA (PRWEB) October 31, 2012
Driving under the influence of alcohol or drugs is a serious offense for several reasons. First, drunk driving increases the risk of injury to the driver, passengers and others on roads. According to the National Highway Traffic Safety Administration (NHTSA), over 10,000 people died in drunk driving related crashes in 2010. Although this number is far too high, drunk driving related fatalities appear to be on the decline. Second, a DUI conviction can severely impact your personal life not only through jail time, fines and probation, but potential job loss, relationship stress and social stigmatization. Once a defendant has pled guilty to or been convicted of a DUI charge, that person may lose his or her driver's license, will face increased insurance rates and will have a criminal record that may prevent current or future employment.
DUI charges may seem common or normal, but that does not mean the laws are simple or straightforward. Instead, some notable DUI defense attorneys consider DUI laws to be some of the most complex laws on the books and are difficult to understand and properly defend. Furthermore, DUI cases are high-stakes cases, even for misdemeanor DUI charges. The impact of a single DUI conviction is tough enough, but most states allow for enhanced penalties for second and subsequent DUI convictions, sometimes even when earlier cases were reduced to non-DUI offenses.
People mistakenly think DUI cases are simple cases because they turn on evidence that appears to be scientific, namely the blood alcohol content of the person charged. The practice and science of determining blood alcohol content (or BAC) is anything but simple. For starters, DUI laws that are based on a particular BAC limit do not take into account the way individuals react differently to alcohol. While a .08 BAC might impair one person, it might not impair another. Arguably that's why police do field sobriety tests (FSTs), so they can judge the level of impairment a suspect might be suffering. Unfortunately, FSTs are based on a police officer's subjective judgment which makes such tests unreliable and subject to abuse.
Then there is the breathalyzer test which has its own challenges. While it might appear scientific and foolproof, skilled defense attorneys routinely win motions to keep breathalyzer tests out of evidence. There are many reasons a breathalyzer test may be inaccurate, for example the machine has not been properly maintained or calibrated, there was not a 15-minute observation period or the test was not conducted properly. Also, there are many ways a false reading can occur, including a sampling of air from the mouth or stomach versus the lungs, GERD, medicines, mouthwash or even food stuck in the teeth.
DUIprotector.com was established to help make this area of law a little less treacherous. Consumers can obtain general DUI information from the website and can request free, no obligation case evaluations from local attorneys. By completing a short form, local attorneys are invited to contact the consumer and discuss the details of his or her case. This quick and easy process gives consumers almost instant access to DUI defense attorneys without having to scour the internet or yellow pages or calling office after office trying to schedule appointments.
DUI defense attorneys are also welcome to participate by contacting AttorneyBoost.com for more information.