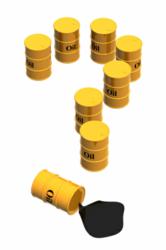 Many people misunderstand the correlation between oil prices and gasoline prices. For gasoline to be produced, refineries need to convert oil into a usable product.
New York, NY (PRWEB) October 30, 2012
In a recent Investment Contrarians article, editor Sasha Cekerevac reports that the arrival of Hurricane Sandy on America's shores has caused severe disruptions to the normal course of business. All along Hurricane Sandy's path, businesses shut down and prepared for the worst, says Cekerevac, noting that over two-thirds of the oil refineries on the East Coast have been shut down due to Hurricane Sandy. (Source: "Two-thirds of US E. Coast refiners shutting as Hurricane Sandy nears," Reuters, October 29, 2012.) According to Cekerevac, gasoline prices will be largely affected by the storm.
As Cekerevac explains, "Many people misunderstand the correlation between oil prices and gasoline prices. For gasoline to be produced, refineries need to convert oil into a usable product."
He points out that with the closing of so many oil refineries, the lack of refining capacities will keep gasoline prices high in the affected regions. Oil prices, however, have been, and will remain, weak due to macroeconomic pressures, notes Cekerevac. In fact, Cekerevac reasons that if refining capacities remain off-line for an extended period of time, due to damage from the storm, there might be a decline in oil prices.
"This is because firms are continuing to pump oil; but with refiners shutting down due to Hurricane Sandy, the oil is not being used to convert to gasoline," says Cekerevac. "This will lead to the additional build-up and storage of oil, and a decrease in oil prices if all else remains equal."
"Hurricane Sandy will remain a threat for some time," Cekerevac reports. "…with the refineries being shut down, leading to a lack of gas supply, this will mean supporting higher gasoline prices until Hurricane Sandy has ended."
To see the full article, and to get a real contrarian perspective on investing and the economy, visit Investment Contrarians at http://www.investmentcontrarians.com.
Investment Contrarians is a daily financial e-letter dedicated to helping investors make money by going against the "herd mentality."
The editors of Investment Contrarians believe the stock market and the economy have been propped up since 2009 by artificially low interest rates, never-ending government borrowing, and an unprecedented expansion of our money supply. The "official" unemployment numbers do not reflect people who have given up looking for work, and are thus skewed. They believe the "official" inflation numbers are also not reflective of today's reality of rising prices.
After a 25- to 30-year down cycle in interest rates, the Investment Contrarians editors expect rapid inflation caused by huge government debt and money printing will eventually start us on a new cycle of rising interest rates.
Investment Contrarians provides unbiased research. They are independent analysts who love to research and comment on the economy and investing. The e-newsletter's parent company, Lombardi Publishing Corporation, has been in business since 1986. Combined, their economists and analysts have over 100 years of investment experience.
Find out where Investment Contrarians editors see the risks and opportunities for investors in 2012 at http://www.investmentcontrarians.com.
George Leong, B. Comm., one of the lead editorial contributors at Investment Contrarians, has just released, "A Problem 23 Times Bigger Than Greece," a breakthrough video where George details the risk of an economy set to implode that is 23 times bigger than Greece's economy! To see the video, visit http://www.investmentcontrarians.com/press.