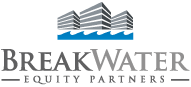 "We are prepared to proceed with this bankruptcy case and continue to litigate against the lender in our state court actions, but would prefer to negotiate a resolution that is fair to the borrowers and the lender." - CEO, Breakwater Equity
(PRWEB) October 31, 2012
Breakwater Equity Partners today announced that the tenant-in-common (TIC) owners of an Austin office building have prevailed against the lender on two important bankruptcy rulings (1). Bankruptcy Judge Mark S. Wallace of The United States Bankruptcy Court for the Central District of California denied the lender's motion for relief from stay and the lender's motion to dismiss the bankruptcy. These rulings protect the property from foreclosure and give the seventeen owners time to reorganize the investment.
"We are pleased that the court sided with us on these two crucial matters," said Phil Jemmett, Breakwater CEO. "We are prepared to proceed with this bankruptcy case and continue to litigate against the lender in our state court actions, but would prefer to negotiate a resolution that is fair to the borrowers and the lender. Many of the investors in Met Center 1 & 2 are senior citizens and have been counting on this property to help fund their retirement."
"We hope that these two wins will bring us closer to a resolution," said Marilyn Brodersen, a TIC investor. "We invested in Met Center 1 & 2 because we needed a steady, low-risk investment to supplement our retirement. The TIC sponsor and the lender did not tell us that the property had structural defects; had they done so, we would not have invested. All we want is an opportunity to recover our life savings."
In 2007, Grubb & Ellis marketed Met Center 1 & 2 as a safe investment for people looking for retirement income. Grubb & Ellis and the lender did not tell the investors that the 95,000 square-foot office building was built on expansive soil; eventually the slab shifted and the interior surfaces cracked. When the loan matured, the property could not be refinanced due to the structural damage and the dramatic reduction in property value. The investors hired Breakwater to rescue their investment from foreclosure.
Breakwater commenced litigation against numerous defendants, including Reed Smith LLP, a national law firm, Lexington Insurance Company, the current note holder, PNC Bank, and several individuals. The investors placed the property into bankruptcy to protect it from foreclosure and give them time to pursue their litigation and confirm a plan of reorganization.
(1) Case No. 8:12-bk-16981-MW
About Breakwater Equity Partners
Breakwater Equity Partners is a San Diego-based commercial real estate workout consultancy and investment firm. Through Breakwater's extensive experience on over 200 engagements with loan values in excess of a $2.5B, the firm has devised a unique, multidisciplinary approach to uncovering and resolving distressed assets. Breakwater's professional team combines legal, financial, economic, banking, tax, and regulatory expertise to devise customized strategies for each property regardless of market (primary to tertiary), asset class (office, retail, multi-family, industrial, flex, land) or loan type (portfolio or CMBS).Please visit our website at http://www.breakwaterequity.com to review case studies on representative deals.
Breakwater Equity Partners, please call 858-490-3630 or visit http://www.breakwaterequity.com.
###