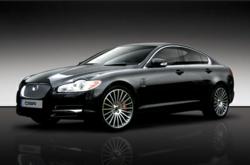 This caliber of visitors wants the world-class car that suits their taste and their needs, and they don't settle for anything less.
MIAMI, Florida (PRWEB) October 30, 2012
The annual Miami Short Film Festival (MsFF) is preparing for its' 11th season at its new venue in Coconut Grove, with filmmakers from around the world heading to Miami for the event, which runs November 24, 2012 through December 1, 2012. Festival attendees are already reserving their exotic luxury and sports cars for their Miami stay through Prestige Luxury Car Rentals.
The mild late November and early December weather in Miami has visitors seeking a car that suits the environment, like a fun Mini Cooper convertible, a Chevy Camaro convertible, or an Audi A4 or A5 convertible. And, as the festival's international presence grows, so does the demand for European supercars like a Lamborghini Murcielago, a Porsche 911, or a Betnley GTC.
Prestige Business Development Manager Xylina Roman says the Miami Short Film Festival attracts a prestigious group of film makers and other international film industry luminaries each year, and each year the group gets a little bigger and a lot more international.
"We always plan ahead for the Miami Short Film Festival, because this caliber of visitors wants the world-class car that suits their taste and their needs," Roman says. "Sometimes they're traveling with their families, so they want a larger luxury vehicle like a Land Rover, a Hummer, or a Cadillac Escalade.
"But we also have younger women and men who love their little sports cars, while they're here, so we make sure we have something for everyone."
The Miami Short Film Festival has grown to renowned film festival status, attracting film industry professionals worldwide to South Florida each year to show their short film work. Short films offer a vastly different experience than their feature-length counterparts, and offerings run the full range from short narratives to documentaries, and many other genres in between.
This year's short film award categories include:
Best Documentary, Best Narrative, Best Animation, Best Music Video, Best Environmental, Best Experimental and Local Short Film.
Attendees are invited to join a select group for one of Miami's premier pre-Christmas events. Programs geared toward kids are planned at the Miami Children's Museum, and events are scheduled throughout the week including seminars and screenings, culminating in an Awards Ceremony December 1 at the Mutiny Hotel in Coconut Grove.
Prestige Luxury Car Rentals will meet festival attendees at the airport with their reserved world-class ride, so they can hit the ground running – or driving – with as little wait time as possible.
Prestige continues to accept reservations for its fleet of world class luxury cars for festival attendees.
Prestige staff members are available from 8 am to 8 pm daily at the Miami showroom. For more information about Prestige's fleet of exotic luxury and sports cars, visit the Prestige Luxury Car Rentals website, follow the Prestige Facebook Page, or call 305.513.9711 (or toll free 1.888.513.9711).
About Prestige Luxury Car Rentals:
Since 2004, Prestige Luxury Car Rentals has been providing exotic luxury vehicles to customers seeking the ultimate car rental experience. Prestige's professional staff all share a genuine passion for the world's finest automobiles, and that passion translates to superior customer service with every rental. Making sure customers have fun and relish their dream car adventure is top priority.
In addition to its Miami base, Prestige Luxury Car Rentals has expanded its showroom locations to Orlando and Atlanta. The Orlando location services Northern and Central Florida, and the Atlanta branch services North Carolina, South Carolina, Tennessee and (with some limitations) New Orleans. All three locations offer a fleet of exotic luxury and sports cars including Aston Martin, Audi, Bentley, BMW, Cadillac, Corvette, Ferrari, Hummer, Jaguar, Lamborghini, Land Rover, Maserati, Mercedes Benz, Mini Cooper, Porsche and Rolls Royce.
###