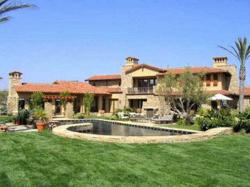 Elite Security Services Introduces Free Next Day Installation Service for their Oregon House Alarm Customers
(PRWEB) October 30, 2012
The users of Oregon house alarm packages from Elite Security Services can now start enjoying the benefits of their security systems within a day of purchase. The company has just introduced this free service for all their service plans throughout the state. The best part is that customers need not pay anything extra to avail this service. Elite Security Services is now a familiar name throughout the United States and Canada for their low cost and high efficiency home protection service. They are also known to offer excellent free benefits for their customers from time to time.
Oregon house alarm market is a growing industry with a number of heavyweight companies offering their service. However, most of these companies require a considerably longer time for the installation of their security systems. Elite Security Services has been able to build a strong service network throughout the nation to offer prompt installation facility to their customers. Apart from installation within 24 hours, the company boasts of some of the most skilled installation technicians in the entire country to provide the best possible installation service. The standard installation charge for all their service plans is $99 and the next day installation service can be availed throughout Oregon for the same price.
Elite Security Services has three cost efficient packages starting from an affordable monthly rental of only $35.99 per month. This low cost Basic package from the company is one of the most sold Oregon house alarm packages in the state. Talking about the introduction of the next day installation service, the owner of the company Mr. Paul Shakuri said, "We understand that many homeowners want to start using their security systems immediately after purchase. We are happy to announce that we have been able to build the necessary infrastructure to provide this service in Oregon".
About the Company: Elite Security Services is a rapidly growing company in the home security industry. They offer highly efficient and economical home security solutions in America and Canada.
Contact
Paul Shakuri
Phone: 800-880-9569
Website: http://www.YourAlarmNow.com