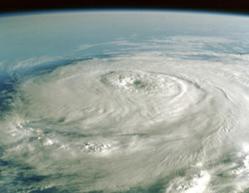 Hurricane Sandy Alert: Doctors Health Press Shows You How to Keep Healthy When the FrankenStorm Hits Your Home
Boston, MA (PRWEB) October 30, 2012
Doctors Health Press, the division of Lombardi Publishing Corporation that publishes various natural health newsletters, books, and reports, including the popular online Doctors Health Press e-Bulletin, is publishing a guide on how to maintain a healthy diet during times of emergency.
As reported in Doctors Health Press e-Bulletin (see the article here), there are clear and easy ways to provide proper nutrition for oneself and one's family, even if the effects of Hurricane Sandy leave someone without power or the ability to leave home..
As noted in the article "Hurricane Sandy Alert: Doctors Health Press Shows You How to Keep Healthy When the FrankenStorm Hits Your Home," there are many significant distinctions between the types of prepackaged foods that can be stored and used while people wait out the storm, and there are a variety of ways to ensure that they are kept away from contamination and prepared in healthy ways.
The Doctors Health Press e-Bulletin article informs people about what minimum requirements to look for in snack foods, and what protein-, vitamin- and mineral-rich meals can keep a person healthy and alert for any amount of time one may need to spend sheltered from the elements.
The article brings to the fore a number of nutritional options that may surprise readers. For example, it points out that although canned foods have a reputation for being packed with sodium, fats and other potentially harmful additives, the right ones can be the very best option when one's primary goal is to stay healthy in the face of a natural disaster.
Doctors Health Press e-Bulletin is a daily e-letter providing natural health news with a focus on natural healing through foods, herbs and other breakthrough health alternative treatments. For more information on Doctors Health Press, visit http://www.doctorshealthpress.com.
The Doctors Health Press believes in the healing properties of various alternative remedies, including Traditional Chinese Medicine. To see a video outlining the Doctors Health Press' views on Traditional Chinese Medicine, visit http://www.doctorshealthpress.com/chinesemedicine.