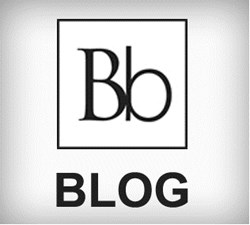 Bella Bathrooms now fulfil this area by releasing blogs
(PRWEB UK) 31 October 2012
One of the most common ways of sharing information within the current society is through the usage of blog posts. Blogs can be about any subject yet aim to provide useful and important information to the public. Bella Bathrooms now fulfil this area by releasing Bella Bathrooms in order to keep consumers informed about anything related to the company. Details such as new products and current offers can be found within each giving the public a wider insight of the company.
Each blog is based on a specific topic designed to create and build a respectable relationship between both company and consumer. This is achieved by displaying wide information about the company that other will find useful and as a benefit. The blogs are released every two days as this provides regular opportunities for updates helping home owners know exactly what is happening currently.
Within the blogs, useful links are embedded allowing potential buyers to view the specific item or range. This useful feature makes the overall shopping experience easier for even the most inexperienced internet user. The company aim to make their website extremely user friendly so that products can be found and purchased effortlessly. A full archive of every blog released is available within the blog centre so users can even go back to 2009 when the first publication was released. This feature is designed to enable consumers the ability to read information from various months and gain useful data about any product.
As only the most essential pieces of information are needed within a blog, the writer ensures to contain only the most important aspects that is straight to the point. When introducing a new range of products, an image of the item is instantly available for home owners to gain an insight on what it will look like in any suite. Other key information such as presentation detail and installation requirements is also featured within the blogs.
The ability to select a specific category is another useful feature for the public when reading the blogs. After entering the blog section, a category can be selected in order to see only blogs relating to the specific category to show. This is extremely useful for home owners that may want to read about Bathroom Furniture only. With this addition, the user can browse the website easily and avoid posts they are not interested about.
About Bella Bathrooms:
Bella Bathrooms is one of the finest UK online bathroom retailers based in the North-East of England and offer continuous great deals of bathroom refurbishments, shower, towel rail and radiator updates, stylish bathroom furniture and various other key elements at prices that are guaranteed to be unsurpassable. The latest updates continuously made have further improved the overall quality and they have set a high standard for things to come in the future. The company also own a number of other e-commerce sites with their latest addition being ibathroomsuites offering most bathroom suites with a next day delivery service.
Bella Bathrooms
Tel: 0844 8117 017
Available to contact from 9am – 5pm