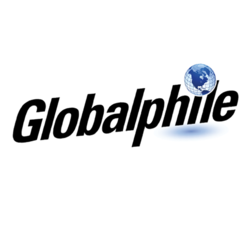 San Miguel de Allende is one of the great Winter destinations.
Chicago, IL (PRWEB) October 31, 2012
According to the Globalphile Curator, Robert H Glaze, "San Miguel de Allende is one of the great Winter destinations." He references the 2012 Conde Nast Traveler Readers' Choice Awards which just named San Miguel as the eighth best destination in the Ten Top Cities in the World.
"Foodies" will love the many restaurants that offer casual to fine dining. Those interested in the arts will find film, dance, theater, music and contemporary art. History buffs will love the colonial architecture and the UNESCO World Heritage Sites and those wanting to relax can just sit in the Jardin and simply do nothing except to watch the people walk by.
Globalphile recommendations for the best hotels in San Miguel include the contemporary boutique Hotel Matilda, L'Otel, Dos Casas Boutique Hotel and Susurro, a small bed and breakfast. " Antigua Villa Santa Monica near Parque Juarez has great colonial style and is another good choice."
For dining choices, Glaze recommends Cumpanio Bakery and Restaurant, The Restaurant at Sollano 16, El Buen Cafe, La Crepe, Cafe Rama, Tacos Don Felix, Restaurante Hecho en Mexico and La Mesa Grande.
In the Winter, Globalphile recommendations include attending a gallery opening, seeing a film or a play, visiting an artist's studio or taking a class at Fabrica la Aurora. You will find many cultural offerings at the Angela Peralta Theater. Pro Musica San Miguel offers classical music concerts and the Baroque Music Festival usually in March has some very special programs.
Other San Miguel highlights include a visit to the Sanctuary of Antotonilco, a UNESCO World Heritage Site, with its beautifully painted ceiling; seeing the newly opened Cañada de la Virgen, a pre-Columbian archaeological site nearby and experiencing the processions during Easter Week or Semana Santa. According to Glaze, "my favorite night of the year is the Friday before Palm Sunday, Viernes de Dolores, where people flock to tour the home altars at night in the older sections of town."