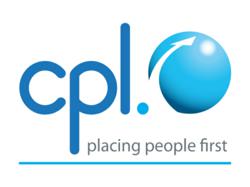 It is clear that IT staff do not move jobs easily, despite the fact that many don't see opportunities where they currently are.
Dublin, Ireland (PRWEB UK) 30 October 2012
The majority of IT professionals in Ireland are mature, settled in their current company and not looking for a job. They value the right work/life balance and being successful in their career over increasing earnings. Most are not currently looking for a job, and nearly two thirds have had no pay increase in two years.
These are some of the headline findings of a major survey conducted by ComputerScope Magazine, Ireland's IT Professional journal, in association with Cpl.
The survey found that the majority of respondents were mature, with 74% in the 36-54 age range and only 17% in the 26-35 range, while only 1.1% is below 26. Almost half (49%) said that they have been in their current organisation, as opposed to role, for 10 or more years, with 18% at four to six years and 15% at seven to nine years.
Nearly 70% said that they are not currently looking for a job, while 38% of the balance said that they are looking to move within the next six months.
Half of respondents work between 40 and 50 hours a week, with just 8.5% working more than that. Nearly two thirds (63%) work occasional weekends while a healthy 22% say they never work weekends at all. Almost 60% say they will take more than 21 days holidays this year, with just less than 30% saying they will take 16-20 days.
Nearly two thirds (64%) of respondents had not received a pay or contract rate rise in the last two years. Some 22% had received an increase of up to 5%, with 6% receiving an increase of 6-10% and 5% received 11% or more.
When asked to rank priorities, achieving the right work/life balance emerged as the highest priority with nearly three quarters (74%) of IT professionals. This was followed by being successful in their career and increasing earnings. Less than 10% indicated starting their own business as being very important.
One slightly anomalous finding was that despite almost half of IT Professionals being with their current organisation for 10 or more years, more than two thirds (67%) said that there was no obvious career path in that organisation.
"Despite the commentary that there was a real demand for IT skill-sets and over 2,000 unfilled roles," commented Peter Cosgrove, director, Cpl, "the survey responses do not necessarily follow the logic, with long retention of IT staff and no large pay rises to keep IT in their current roles. It is clear that IT staff do not move jobs easily, despite the fact that many don't see opportunities where they currently are and while many say they are actively looking for a role, there is no evidence that there will be an exodus given the data and retention statistics from the survey."
"While these results make sense anecdotally we would see that it is the 25 – 35 year old IT worker that is less loyal to one company and more obviously interested in career opportunities. It is clear also," added Cosgrove, "that despite IT being a relatively buoyant sector, IT professionals have also felt the salary freezes of the rest of the industry."
The majority of respondents (58%) do not attend any part time personal development or higher education courses. However, a third of respondents have been on a training course to improve skillsets within the last six months, with a further 22% within the last year. Of these courses, the vast majority (82%) were paid for by the IT professional's organisation.
More than half (54%) of IT professionals said that they had attended a conference within the last year to further their knowledge, which leaves a significant 44% who did not. Despite the near constant schedule of events in this country on IT, it would appear as if a large section of the IT community is either unwilling or unable to avail them.
Cosgrove said "With technology becoming much more at the centre of business, with mobiles and iPads commonplace, it is clear that businesses have adapted technology more and therefore it is important technologists improve their knowledge of the business. The survey however highlights that IT professionals are not prioritising these softer skills which are becoming more and more important for a career in IT."
The survey was carried out online in September of 2012 among the registered readership of ComputerScope magazine, with 359 respondents.
About Cpl: http://www.cpl.ie
Cpl Group offers a flexible portfolio of recruitment, outsourcing and HR solutions to the public and private sectors.
Founded in 1989 by chief executive officer, Anne Heraty, Cpl was floated on DCM of the Irish Stock Exchange and AIM of the London Stock Exchange in 1999. Cpl has been placing ICT professionals since the company's creation in 1989. As Ireland's leading IT and Web placement agency, we have a team of highly specialised recruitment consultants from IT backgrounds and we consistently attract the best employers in the industry. We are always seeking top programming, networking, management and senior skilled professionals from Ireland, the UK, EU and overseas. In particular, we recruit in 3 main areas - Infrastructure, Software and Professional Services.
ICT is one of the fastest growing areas in Ireland and Ireland is the one of the highest recipients of FDI (Foreign Direct Investment) in the world. We are home to the European Headquarters of prestigious US technology firms like Microsoft, eBay, Intel, HP, Google, Facebook, Twitter, LinkedIn, IBM and Dell.
As Ireland's largest IT Recruitment Company, we always have a broad range of IT, Programming, Sales and Management Jobs on offer in Dublin and around the country.
About ComputerScope: http://www.techcentral.ie/
Published by Mediateam Ltd, ComputerScope is Ireland's monthly publication for IT professionals in enterprise, public sector and mid-market organisations.