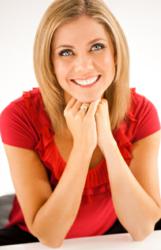 Nowadays it is more important than ever to make sure that an online business abides its place among top results on Google; and it is as important to know HOW to do that.
Syndey, Australia (PRWEB) October 31, 2012
As it is generally agreed, to stay on top on Google business owners will have to do exactly what Google asks them to.
But what is Google asking for?
This is the question to which many entrepreneurs have no answer. It is sometimes difficult to find the time one needs in order to keep in touch with everything that is going on online.
Nowadays it is more important than ever to make sure that an online business abides its place among top results on Google; and it is as important to know how to do that. Fiona Lewis, founder and CEO of Super Savvy Business, makes sure that nothing goes unnoticed when speaking about SEO and Internet Marketing.
Last week she has put together a webinar which she entitled 'New Rules of SEO', where she explained why Google is changing the way it works and what people need to do in order to make sure that their websites will not get any penalties. It seems that the webinar was such a success that a number of people expressed their interest for a second journey into the world of SEO.
'The information that she provides is so comprehensive' says Christine Irwin, ' step by step instructions on how to strategise and what's best practice to use with your online marketing; certainly valuable information to have shared and received. Fiona has the most up to the minute information… thanks Fiona for giving us the edge!"
Cara Cairns says regarding the webinar that, 'All the information was helpful, inspiring and informative. Fiona really knows her stuff!'.
Other participants also expressed their opinions on their meeting with Ms Lewis. For example, Alexandra Stewart was particularly impressed by the way in which Ms Lewis focuses on giving away only relevant information. 'The amount of quality information freely given was the best part of today', Ms Stewart says, 'Everything was well chunked down. I would honestly have to say that it was all relevant'.
Not wanting to let anybody behind, Ms Lewis decided to hold another online conference with those who missed it the first time. Thus, she announced that those interested can book their place for Wednesday, the 31st of October, at the webinar.
As Ms Lewis wittily says, 'Here's the good news: if you missed the webinar on Tuesday night, I will be doing it all again on Wednesday 31st of October. Don't miss this one – the bonuses will give you the roadmap you need!'.
About Fiona Lewis
She is a best-selling author and award winning entrepreneur who triumphantly demonstrated the power of internet resources. Being a former teacher, she faced the great challenge of having to ensure an income while staying at home, thing which ambitioned her to completely change her lifestyle to the better. When a family tragedy placed even more importance on her earning ability, she knew that something had to change, dramatically.
As a lover of technology, Ms Lewis combined her passions with high level training from proven online business specialists, to create her own successful digital marketing consultancy.
About Super Savvy Business
Through Super Savvy Business Fiona aims at helping those busy entrepreneurs establish a successful online presence. Those who lack the time to manage their outsource staff can find in Super Savvy Business a trustworthy companion for their online activities.
So instead of looking for different services at various companies, Super Savvy is providing an all-in-one solution: from web design and programming to copywriting, online branding and internet marketing, plus more.
For more info, comments and reviews, check Super Savvy Business now.