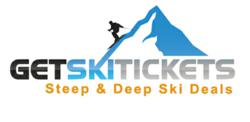 It is our main goal to get more people skiing and riding at Shawnee Peak.
(PRWEB) October 31, 2012
Shawnee Peak Resort in Maine, is the newest partner for online lift ticket company GetSkiTickets.com. Shawnee Peak is partnering with GetSkiTickets.com to leverage their ski deals and lift ticket discounts to a very qualified audience of skiers and riders. "We're a platform for ski resorts to leverage their brand and distribute lift tickets, rentals and lessons. It is our main goal to get more people skiing and riding at Shawnee Peak," says Brandon Quinn, owner of GetSkiTickets.com. He goes on to say "Our partnership will provide skiers and riders with Shawnee Peak discount lift tickets while providing the resort with guaranteed revenue in-advance. The lift tickets that GetSkiTickets.com sells are non-refundable and non-transferable. This ensures resorts lock-in revenue."
Shawnee Peak is a quaint ski area that offers New England's largest night terrain park. Nineteen of Shawnee Peak's 44 trails are lit up for night skiing. Shawnee Peak has four lifts, and most of its 239 skiable acres is geared toward beginner and intermediate skiers and riders.
Ski resorts such as Shawnee Peak are utilizing GetSkiTickets.com to leverage their products in the marketplace. GetSkiTickets.com receives a significant amount of email signups for ski deals across North America. This enables GetSkiTickets.com to market quantity and time sensitive ski deals to skiers and riders looking for specific regions to ski in.
GetSkiTickets.com began operations in 2008 and has partnered with resorts in California, Nevada, New Mexico, Colorado, Utah, Wyoming, Maine and parts of Canada. GetSkiTickets.com is family-owned and operated and is located in the heart of the Colorado ski industry. Look for an expansion to more resorts across North America in the 2012 / 2013 ski season.