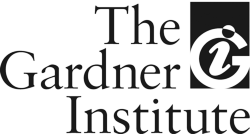 Southlake, TX (PRWEB) October 31, 2012
It's that time of year again for ICF North Texas to identify the following year's board members. Three of The Gardner Institute's Life Coaches are on the proposed slate of candidates who have been nominated: Dave Bauer, MiMi Heines, and Sissy Cargill. Full members of ICF-NT will vote by the end of November 2012 and the new board will in effect January 2013. Board members are selected to jointly oversee the activities of the ICF North Texas organization. The elections are based on their experience influencing business strategies in the coaching community. ICF-NT
David Bauer, PCC
Dave Bauer has been a coach since 1995. He earned his B.S. in Economics from the United States Air Force Academy and an M.S. in Systems Management from Western New England College. He is a graduate of the University of Texas at Dallas Professional and Executive Coaching Program and is an ICF Professional Certified Coach (PCC). He has been involved with The Gardner Institute and Mindset for Success from inception.
As a former Air Force pilot and aerospace industry executive, Dave brings an unparalleled breadth and depth of experience and leadership to executive coaching. His typical client is a entrepreneur or business owner who wishes to achieve new goals or meet new challenges. Mindset for Success provides the process, structure and accountability for his clients. He focuses on leadership development and organizational learning in both individual work and team/group settings. He believes that inside every successful person is an even more exceptional performer.
MiMi Heines, ACC
After over 30 years of hiring, training, mentoring, and directing Leadership Development programs in the dental and pharmaceutical industries, MiMi has brought that base of experience to Life Coaching. A graduate of the University of Minnesota, and then CMR in Pharmaceutical Management, MiMi has trained with the Gardner Institute and is an ICF ACC, and certified to use the Mindset for Success coaching model. She is also a member of the International Coach Federation (ICF).
Over the years, MiMi has consistently had a significant number of direct report employees, guiding them through their business and personal challenges, as well as her own. Her reputation as a trusted role model, advisor, manager, or mentor stems from her belief that each individual is unique and has incredible power within. Understanding one's purpose provides meaning and significance, whether in business or other areas of life. At various times, most of us can benefit from having a caring partner help us find that purpose or bridge from intention to action.
MiMi's typical clients are mid to upper level managers and executives who are striving to reach new goals more effectively or are seeking more fulfillment in an environment where the workplace is changing and work/life balance is a constant challenge. SELFEQUITY Coaching is the name of MiMi's executive coaching business.
Cissie Cargill, ACC
Cissie is a graduate of Coach U and the Gardner Institute's Mindset for Success program. She most recently obtained her Master's Certificate in Business and Executive Coaching from the University of Texas at Dallas. She specializes in coaching spouses of executives and women in transition. Currently Cissie is a Personal Coach at Life Directions, LLC where she supports clients as they seek to move forward in their lives.
The Gardner Institute is honored to have three of their coaches be so involved with the ICF North Texas chapter in order to help them grow and thrive in the coaching community.