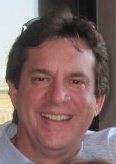 We are excited to welcome walkers to the Wilmington Area and to be a part of the activities at Mayfaire Town Centre that will raise funds for research to find a cure for Type 1 Diabetes
Wilmington, NC (PRWEB) October 31, 2012
On Saturday, November 3, 2012, LocalEdge will support the local chapter of the Juvenile Diabetes Research Foundation by sponsoring the Wilmington Walk to Cure Diabetes. The Walk is scheduled to take place at Mayfaire Town Centre, with registration opening at 9:00 AM and the Walk beginning at 10:00 AM
LocalEdge is proud to sponsor this walk and support an organization that works tirelessly to enhance the lives of those affected by this disease. Heading up this initiative for LocalEdge is Digital Sales Manager Randy Larrow. "We are excited to welcome walkers to the Wilmington Area and to be a part of the activities at Mayfaire Town Centre that will raise funds for research to find a cure for Type 1 Diabetes," said Larrow.
In addition to sponsoring the 2012 Walk, LocalEdge will have a company table set up at which employees will be handing out promotional items in support of the walk participants and all individuals living with diabetes. . Refreshments will be available to all walkers in the morning. The day will conclude with a post-walk lunch with entertainment, special attractions and other family activities.
According to the Juvenile Diabetes Research Foundation, approximately 26 million Americans suffer from diabetes. Diabetes is widely recognized as one of the leading causes of death, disability and suffering throughout the world today. Diabetes reduces life expectancy by seven to 10 years and is the foremost cause of new blindness, end-stage kidney failure and non-traumatic amputation. It is a major risk factor for strokes and heart attacks. Nearly one-third of every Medicare dollar is spent on people with diabetes. The total cost of caring for diabetes is more than $174 billion annually.
About the Juvenile Diabetes Research Foundation
JDRF is dedicated to funding research to find a cure for Type 1 Diabetes, which strikes both children and adults at any age. It comes on suddenly, causes a life dependence on injected or pumped insulin and carries the constant threat of devastating complications. Since it's founding in 1970, JDRF has funded more than $1.6 billion in T1D research and has dramatically advanced the T1D scientific frontier and the management of this disease. In 2011, JDRF provided more than $116 million for T1D research. More than 80% of JDRF's expenditures directly support research and research-related education. JDRF maintains one of the best records among non-profits of effectively using supporters' contributions.
About LocalEdge
LocalEdge (LocalEdgeMedia.com), a Hearst Media Services Company, is a premier multi-media company leading the transition to web-based advertising for any size business. The organization has been in business for over 40 years and services customers nationwide. Through the development of proprietary technology and partnerships with major search engines, social network sites and other leading tech-focused companies, LocalEdge offers a full line of digital marketing products that help its customers and business partners reach and interact with today's consumer.