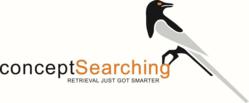 With more than 30,000 current users, the MyMoffitt Patient Portal has seen significant growth, and of the new patients that come to Moffitt Cancer Center, 87% register for a patient portal account.
McLean, VA, US and Stevenage, UK (PRWEB) October 31, 2012
Concept Searching, a global leader in semantic metadata generation, auto-classification, and taxonomy management software, and developer of the Smart Content Framework™, is pleased to announce that Moffitt Cancer Center has deployed Concept Searching's technologies to improve the classification processes and search results for its patient portal.
Moffitt is a not-for-profit organization. Its mission is to contribute to the prevention and cure of cancer. As part of an elite group of National Cancer Institute (NCI) Comprehensive Cancer Centers, Moffitt focuses on the development of early stage translational research aimed at the rapid translation of scientific discoveries to benefit patients.
In an effort to further enhance care for patients and improve their experience, Moffitt Cancer Center created an online patient portal – the MyMoffitt Patient Portal. The challenge was how to provide individual patients with the information most relevant to their specific health situation while ensuring the information is accurate, medically sound, and secure.
Jennifer Camps, Director of Portal Technologies and Data Management, Moffitt Cancer Center, said, "With more than 30,000 current users, the MyMoffitt Patient Portal has seen significant growth, and of the new patients that come to Moffitt Cancer Center, 87% register for a patient portal account. All developments and enhancements are about improving the patient experience."
Concept Searching's Smart Content Framework™, which includes and builds on its flagship product conceptClassifier, delivers the ability to index and access Moffitt's data, and compile it based on key metadata, using its unique 'compound term processing' to extract concepts from content, enabling effective knowledge sharing for Moffitt's patients. conceptClassifier is unique in that it generates keywords, acronyms, and phrases from within content, by automatically identifying the word patterns in unstructured text that convey the most meaning.
"We are delighted to have had the opportunity to work with Moffitt Cancer Center to solve its classification and search challenges," said Martin Garland, President of Concept Searching. "The uniqueness of our Smart Content Framework™ coupled with our technology, allows clients to address specific challenges they are trying to solve. In the case of Moffitt, it is implementing three of the initial building blocks of the framework: Metadata to enable the proactive management of content and development of taxonomies, Insight to rapidly find relevant information for search transparency, and Governance that ensures information quality and maintains the lifecycle of information assets," he concluded.
Concept Searching integration partner Aeturnum, a leading provider of enterprise application development services and solutions for healthcare, was selected to work with Moffitt's IT organization to expand the patient portal by adding intelligent search capabilities and tailoring the information patients received to their specific situations. Aeturnum's experience working with Concept Searching's Smart Content Framework™ enabled it to leverage the technologies within the framework to help achieve Moffitt's goals.
Find details in the Case Study, 'Patient Portal delivering Search Accuracy, Enhanced Care, Empowerment and Education'.
Follow Concept Searching: http://www.twitter.com/conceptsearch
About Concept Searching
Founded in 2002, Concept Searching provides software products that deliver conceptual metadata generation, auto-classification, and powerful taxonomy management from the desktop to the enterprise. Concept Searching, developer of the Smart Content Framework™, provides organizations with a method to mitigate risk, automate processes, manage information, protect privacy, and address compliance issues. This infrastructure framework utilizes a set of technologies that encompasses the entire portfolio of unstructured information assets, resulting in increased organizational performance and agility.
Concept Searching is the only platform independent statistical metadata generation and classification software company in the world that uses concept extraction and compound term processing to significantly improve access to unstructured information. The Concept Searching Microsoft suite of technologies runs natively in SharePoint 2007, SharePoint 2010, SharePoint 2013, FAST, Windows Server 2008 R2 FCI, Office 365, and in Microsoft Office applications.
The building blocks of Concept Searching's Smart Content Framework™ are being used by organizations from a diverse number of industries including the US Army, the US Air Force, the UK MOD, Baker Hughes, DAI, Deloitte, Logica, NASA Safety Center, OppenheimerFunds, Point B, Perkins+Will, Parsons Brinckerhoff, Burns & McDonnell, MarketResearch.com, the US Department of Health & Human Services, Transport for London, the London Fire Brigade, the National Transportation Safety Board, and Xerox.
Headquartered in the US with offices in the UK, South Africa and Canada, Concept Searching solves the problem of finding, organizing, and managing information capital far beyond search and retrieval. The technologies are being used to improve search outcomes, enable effective records management, identify and secure sensitive information, improve governance and compliance, add structure to Enterprise 2.0, facilitate eDiscovery, and drive intelligent migration. For more information about Concept Searching's solutions and technologies please visit http://www.conceptsearching.com.
About Moffitt Cancer Center
Moffitt Cancer Center is committed to the prevention and cure of cancer, and works in the areas of patient care, research, and education to advance one step further in fighting this disease.
Moffitt is a not-for-profit organization that features the Southeast's largest Blood and Marrow Transplant Program; outpatient treatment programs that record more than 328,300 visits a year; the Moffitt Research Center; Moffitt Cancer Center at International Plaza; and Moffitt Cancer Center Screening and Prevention.
About Aeturnum
Aeturnum provides custom solutions to businesses across industry verticals, utilizing best-fit technology platforms offered by leading software companies. It is a global provider of enterprise-class application development services and solutions, with expertise in Employee and Customer-Facing Business Portals, Software Development for Technology Start-Ups, Enterprise Software Implementation and Integration, and Mobile App Development.
All product and company names herein may be trademarks of their respective owners.