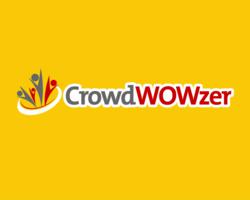 I'm sure to be meeting with some of the best game developers in Texas at this event
Houston, Texas (PRWEB) October 30, 2012
On November 2nd and 3rd, Houston will be host to one of the nation's largest games expos, Houston Arcade Expo. While many of the games, like DigDug and PacMan will be familiar to expo attendees, a new game will be introduced to them as well - crowdfunding.
Conzortia Business Funding, Inc.'s founder Robert Dobyns will be onsite for two days to talk with game and app developers and business owners about the new funding alternative available to them - crowd funding.
"I'm sure to be meeting with some of the best game developers in Texas at this event," Dobyns stated. "I just hope that I am able to properly represent the crowdfunding community and the incredible opportunity available to participants seeking to crowdfund their game development and creative projects."
The Houston Arcade Expo event schedule and registration details can be found at ArcadeCenter.com
Houston area residents seeking more information on crowdfunding for creative projects can visit CrowdWOWzer.com