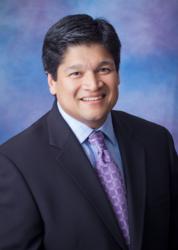 These additional platforms as well as expanded engineering support allow RES-Q™ to provide Disaster Recovery as a Service with many options, said Steve Gruber, Senior Business Continuity Practice Director
New Orleans, LA (PRWEB) October 31, 2012
Corus360's RES-Q™ Services, an Atlanta-based Disaster Recovery and Managed Services division, is pleased to announce the growth of the company into the region along the Gulf Coast.
As a Senior Account Manager for the South, Zak Balado oversees the management of customer relationships and new business in the states of Texas, Louisiana, Mississippi, and Alabama. His goal is to help organizations along the gulf coast realize and build upon their requirements to create resiliency within their business. He joins Corus360 with a background in Storage, Virtualization and Systems Maintenance and intends to achieve client relationships at all levels to help customers succeed with their IT Infrastructure around Business Continuity and Disaster Recovery.
Even with the explosion of cloud services, Corus360 continues to see an increase in traditional tape-based recovery clients. This increase is coming from clients looking to reduce their existing DR spend as well as organizations who are implementing DR for the first time due to internal mandates or compliance reasons. The newly expanded services of RES-Q™ include traditional recovery options for IBM Mainframe, IBM Power Series, iSeries and various backup and recovery options for Intel-based systems, along with Dell Desktop Workgroup Recovery positions for end-user and call center recovery.
"These additional platforms as well as expanded engineering support allow RES-Q™ to provide Disaster Recovery as a Service with many options interfacing with a variety of IT tools and products," said Steve Gruber, Senior Business Continuity Practice Director. Moreover, the RES-Q™ platforms may be used for disaster recovery testing, evaluating system upgrades, new applications or technologies and as a convenient location for remote exercises that cannot be scheduled with other providers.
Corus360's RES-Q™ Services
Corus360's RES-Q™ Services provides a full range of Managed Services, Disaster Recovery and Quick-Ship Service offerings. Corus360 has multiple locations with its flagship LEED Gold Certified Recovery Center located in Norcross, Georgia. RES-Q™ delivers recovery options for all major technology platforms, including IBM Mainframe as well as providing workgroup recovery positions for call center or business recovery. Our contractual flexibility and solution scalability is unmatched in the industry.
To obtain more information on how RES-Q™ can help with your Disaster Recovery, Managed Services and business continuity needs, please visit our website at http://www.resqdr.com