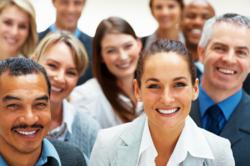 We want to offer a complete range of services to our clients.
Burnaby, British Columbia (PRWEB) October 30, 2012
FreelanceCoach.com announces that is now open to consultants and mentors as well. The site opened up to coaches on Aug. 1, 2012, and it was the first place where coaches and clients can connect directly through an open network. FreelanceCoach.com Public Relations Manager Anda Tudor says that they observed a demand from clients for consultancy and mentoring and they decided to expand the network to consultants and mentors.
"We want to offer a complete range of services to our clients." Tudor says. "We want our network to be a one stop for them. Whatever challenges the clients will face, we will have professionals to help them."
The way FreelanceCoach.com works will be kept simple. Coaches, consultants and mentors are able to set up a profile, which includes information about their business, their specialty, credentials and more. Clients who are looking for a professional coach, consultant or mentor can browse the list with all professionals, examine their styles and choose the right professional for them. Clients can also request free discovery sessions from the professionals with profiles at FreelanceCoach.com.
The site makes it easy for clients to connect to a professional that suits their needs by separating each industry into several different categories depending on the type of help that is needed. Some of the categories include:

Business coaching;
Life coaching;
Career coaching;
Leadership coaching;
and Relationship coaching
Career Consulting
Management Consulting
Business Consulting
Small Business Consulting
Business Mentoring
Career Mentoring
Women Mentoring
Youth Mentoring
After clients choose their coach, consultant or mentor they want to work with, they have the opportunity to develop a plan to address their challenges they are facing. It's action time!
Tudor says FreelanceCoach.com's structure as an open professional network for coaches, consultants and mentors sets it apart from similar sites, which do not offer clients an integrated solution of this nature. She says they believe that expanding the network is important because it gives greater freedom for clients in choosing their answer to their current life challenges they are facing.
"With an open, extended network your options are unlimited," Tudor says. "No matter your challenge: you need to write a business plan, or you want to get that body back since you were 20, or have someone to mentor you while you start your coaching practice, you can now find the answers to all of these under one roof: FreelanceCoach.com network."
About Freelance Coach.com
FreelanceCoach.com is a worldwide marketplace for online professional services. The company's mission is to provide the best professional services to as many people as possible who want to improve their life to be happier, healthier, and more successful individuals.
Contact:
Anda Tudor, Public Relations Manager
anda(at)freelancecoach(dot)com