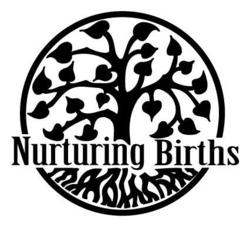 Nurturing Births provides gentle midwifery care.
Argyle, TX (PRWEB) October 31, 2012
According to a recent study conducted by the National Center for Health Statistics, births taking place outside of the traditional hospital setting increased 29 percent between 2004 and 2009 and thanks to a newly certified local midwife, expectant parents in Dallas/ Fort Worth have expanded options for out of hospital birth.
"Homebirth is an appealing and affordable option for many low-risk women in the Dallas/ Fort Worth area," said Abbie Spreier, a newly licensed midwife and certified professional midwife (CPM), and owner of Nurturing Births. Spreier certified with the North American Registry of Midwives (NARM) and has fulfilled all requirements for licensure as a Texas Licensed Midwife (LM).
Spreier explained that Nurturing Births provides gentle midwifery care.
"All prenatal and postpartum visits are done in the comfort of your own home," Spreier said, before adding, "Waterbirth is encouraged and VBACs are welcome."
Spreier also provides Doula/Monitrice services for women choosing a hospital birth. Nurturing Births existed first as a doula service since January 2010. A monitrice combines the traditional support of a doula (physical, emotional, and informational support) with the clinical training of a midwife.
"You are able to labor at home as long as possible while being monitored by a licensed midwife, thus providing assurance of your health and baby's well-being," Spreier said. "As a former attorney, I understand what true informed consent is," Spreier said, "a skill that serves doula, monitrice and midwifery clients alike."
Spreier began her midwifery apprenticeship with Kim Watkins and studies (through Mercy in Action, an academic midwifery program) in August 2010. Watkins is a certified professional midwife, licensed midwife, and a North American Registry of Midwives (NARM) approved preceptor, training the next generation of midwives. During Spreier's apprenticeship, Watkins' company, A Blessed Birth, was voted Fort Worth Child Magazine's 2011 Best Midwifery Practice Award. As for Spreier's experience as a midwife, one client identified described her as one of the most caring people she has ever met.
"I am thankful for all the people God surrounded me during the birth of my daughter," she said. "Abbie was not only a great skilled midwife but also a marvelous person. She is so gentle and kind, easy to talk to, and a person you can count on. I felt completely safe and comforted having Abbie as part of the birth team. She was truly a blessing and I highly recommend her."
A second client described her experience with Spreier as an amazing homebirth. "Abbie was completely respectful of our wishes for our homebirth and gave us all of the facts we needed to make choices along the way," she recalled. "This is the way that birth should be."
For more information, please visit: nurturingbirths.com/midwifery-services.html
About Nurturing Births
Nuturing Births is owned and operated by Abbie Spreier, a Certified Professional Midwife (CPM) and Texas Licensed Midwife (LM). The company provides comprehensive prenatal, birth, and postpartum care to expectant parents in Dallas, Fort Worth, Denton and surrounding areas of North Texas.
Speier believes that a relationship of trust, mutual respect, and friendship is the foundation for good midwifery care. Search for us on Google: http://goo.gl/QCN9X
Contact Details:
Nurturing Births
1451 Bonham Pkwy Argyle, 76226, Texas
Tel: 405.919.5700, Fax: 940.294.1421