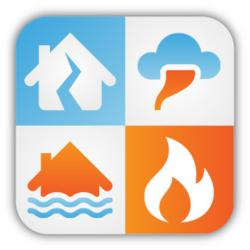 The RunMobile DARS app speeds damage reporting, which may accelerate claims processing and disaster aid.
Alpharetta, Georgia (PRWEB) October 30, 2012
With Hurricane Sandy leaving billions of dollars of destruction in its wake, a new mobile app could accelerate disaster aid to communities by improving the speed and accuracy of damage assessment reports.
The Damage Assessment Reporting System (DARS) from RunMobile, a GA-based app development company, is designed specifically to improve the speed and consistency of field data collection by government agencies and private insurers after a natural or man-made disaster.
In many communities, the post-disaster data collection process is performed by federal, state and local agencies or private claims assessors whose personnel have varied levels of training. The resulting damage assessments—often collected in hard-copy format—may be incomplete and inconsistent.
In large-scale disasters, assessments must be aggregated from multiple sources and often manually re-entered into backend databases. This time-consuming activity can delay processing of disaster assistance funds and insurance claims.
The RunMobile DARS app, which can be easily downloaded and deployed to any iOS, Android or Blackberry device, provides a form-driven data collection process. The app's data entry fields conform to the damage assessment template used by the Federal Emergency Management Agency (FEMA) to ensure consistent and detailed damage descriptions.
The app also utilizes mobile device cameras and GPS technology to allow responders to photograph and precisely map damage locations. Video of damaged areas can also be uploaded through the app.
Using the device of their choice, assessors can file damage reports in real-time to a back-end database that aggregates field reports for rapid analysis. Reports can also be stored for later transmission if no wireless signal is immediately available.
"This is an ideal use of mobile technology," said Ted Chappell, Managing Partner, RunMobile. "Our app can greatly improve the efficiency and coordination of requisite damage reporting. The end result can speed damage assistance funds to communities and individuals during times of need."
About RunMobile
RunMobile helps leading companies build, deploy and manage mobile software solutions to power the enterprise. We offer full-lifecycle, multi-platform mobile app development as well as mobile device management (MDM) and mobile strategy consulting services. Customers include Porsche North America, Ricoh, the City of Memphis, Neenah Paper, Metso, CiCi's Pizza and other mid-sized and large businesses. For more information, visit http://www.runmobile.com