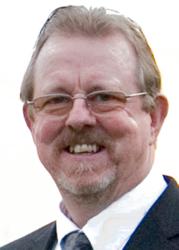 91.7% of responders said they would use software test automation again.
(PRWEB UK) 31 October 2012
Software test automation has evolved over recent decades from very basic record and playback through to scriptless and test inspection code scanning.
Software test automation seems like a great idea to many – especially those like Infuse Consulting who have developed sophisticated software and services to help businesses realise the benefits that automation can deliver. However, the investment made by many businesses to improve their software quality and to reduce testing effort has too often led to disappointment.
Too often early generations of automation have been over-hyped and over-sold, such that those disappointed may have been deterred from trying newer and improved solutions that have evolved.
So what is the reality? To find out Infuse commissioned Interimco to carry out an attitudes survey amongst business managers and test engineers. They contacted business people, some of whom have used software test automation of different generation, and some of whom have never been exposed to them. Some of these were senior managers from a non-technical background such as CEOs and CFOs. Some were more technically oriented (CIOs or IT managers) and some were software developers or test engineers.
Infuse wanted to find out what benefits or drawbacks were experienced by users of different styles of test automation. (Note: Infuse has a separate white paper "Test-on-Demand – a Smarter Way" that describes these different types of test automation technologies. A copy can requested here here.)
They also wanted to understand the perceptions from those with no previous direct involvement with automation to learn just how good or bad a job the industry has done over the years.
The results were interesting. The biggest challenge for the industry would appear to be an educational one. There was a consistent drawback or perceived drawback across the board that many business managers do not understand the benefits they could derive from software test automation. A similar number believe they don't need automation, perhaps because they don't understand the benefits.
Despite previous research carried out over the years indicating that the software test automation industry has a chequered success rate, the responders to this survey voted overwhelmingly (91.7%) in support of software test automation by confirming they would use automation again and are happy with their current solutions.
The percentage of those experiencing business benefits increased with the newer technologies, particularly on key business advantage criteria such as enabling more functionality in each release, supporting more agile software development and finding defects sooner.
Users of early test automation solutions who were unconvinced of the benefits such that they have avoided them since; may now find this a good time to reconsider and take a look at the newer solutions.
For senior managers in organizations that undertake major software developments or implementations and who have never experienced test automation, have a negative perception of their capabilities and doubt their benefits to their organization; this research suggests it is time to reconsider their position, keep an open mind and take a fresh look at how they too might benefit.
The increased complexity that comes with enhanced capability of modern test automation tools is clearly creating a market for outsourcing of testing. Those companies such as Infuse who can not only offer the latest testing technologies but also offer testing as a quality service would appear to have an advantage over other suppliers of test automation solutions.
In the current economic climate it is even more important than ever for businesses and non-profit organisations to reduce unnecessary costs, improve quality and improve business performance. This research suggests that software test automation can make a positive contribution in all these areas. Those businesses that have invested in automation gain competitive advantage over those that ignore it. Even for those who are already convinced as to the effectiveness of test automation and are benefiting from existing solutions; it might be time to move onto a more modern technology to further improve competitiveness and gain even greater returns for their business.
A copy of the "Market Research Report on Attitudes to Software Test Automation" and the Infuse white paper "Software Test-on-Demand – a Smarter Way" can be requested by completing this form.
ABOUT INFUSE CONSULTING
Infuse Consulting (Infuse) is a leading provider of Quality Assurance and software testing services to organizations operating throughout Europe, the Middle East and South Asia.
The wide range of services from Infuse is designed to optimize the performance, quality and reliability of IT-enabled business systems, enabling them to be deployed with confidence. Infuse' service offerings will also businesses to minimize risk, reduce development costs, shorten time-to-market and work to predictable outcomes - factors essential to success in a competitive marketplace.