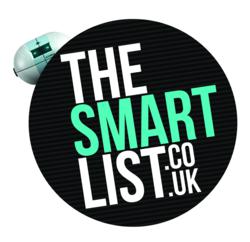 (PRWEB UK) 30 October 2012
Johnston Press will be launching an enhancement to their fixed price recruitment service, http://www.TheSmartList.co.uk, whereby they will supply video profiles of shortlisted candidates to businesses filling job roles, in addition to advertising vacancies and screening applicants.
This enhancement to TheSmartList's offering will be provided by the multi-award winning company CVSeeMe (including Best Newcomer to Online Recruitment, Best Innovation in Online Recruitment and Best Technical Innovation). The partnership will allow TheSmartList to provide bespoke videos of short-listed candidates to their clients to aid further in the recruitment process. Each candidate's video will last approximately 60 seconds and relate to the specific role they are applying for. This will allow recruiters and HR professionals to develop a more rounded appraisal of the skills of the applicants, ensuring they pick the best for interview and ultimately securing the role with the ideal person.
http://www.TheSmartList.co.uk, launched in September 2012, is an online fixed price recruitment service designed to help businesses cut down on the time taken when recruiting new staff and to provide a cost efficient alternative to Recruitment Consultancies. Employers submit their vacancy to TheSmartList and the team prepare a recruitment brief against which candidates can be matched. Promising individuals are then screened using a bespoke questionnaire and once the 'Smart List' is finalised, the employer can review the candidates and select the best for interview.
Stephen Anderson, General Manager, http://www.TheSmartList.co.uk said "We are very excited about having secured this exclusivity arrangement with CVSeeMe. Within the recruitment industry, the quality of the CVSeeMe service is well recognised, and as the market for video CVs now reaches maturity, we believe it is an opportune moment to bring this product to a broader audience. The video CV proposition allows jobseekers to really sell themselves to recruiters and secure that first interview whilst also helping recruiters to select the very best candidates. The partnership with CVSeeMe allows TheSmartList to further enhance the unique value it is able to offer its rapidly expanding customer base."
Keith Chaplin-Mabbutt, founder of CVSeeMe, said: "What attracted us specifically to TheSmartList was the fact that not only does it provide employers with a fixed fee recruitment solution, but as part of Johnston Press, one of the UK and Ireland's largest publishers, the service is able to access over 200 newspapers, magazines and online platforms, enabling employers to benefit hugely from the strengths of Johnston Press' established reach to generate applications and CVs. The inclusive service will now see these candidates filtered by industry professionals to guarantee a response and provide the employer with an ultimate 'Smart List' of suitable candidates to interview, along with tailored and unique candidate video profiles to further aid the selection process."
To take advantage of this exclusive offering visit http://www.TheSmartList.co.uk now.
Notes for editors:
About Johnston Press
Johnston Press is one of the leading community media groups in the UK and Ireland with more than 5,200 people in 175 locations around the UK, the Isle of Man and the Republic of Ireland. We publish 238 newspapers and 223 local websites, a stable of glossy monthly lifestyle magazines and produce live events. Our websites are complemented by mobile sites and a growing portfolio of apps. Our websites reach over 10 million visitors per month. For further information, please visit http://www.johnstonpress.co.uk.
About CVSeeMe
Launched in January 2010 as the UK's 1st web video-enabled online recruitment website, CVSeeMe is founded on a decade of online recruitment experience and has since gone on to become a multi-award winning brand for its innovation in the online recruitment Industry. The CVSeeMe Video Profiling post attraction solution has received a number of National Awards and Industry recognition since it launched including 'Best Newcomer to Online Recruitment', 'Best Innovation in Online Recruitment', 'Best Technical Innovation' and in 2012 the CVSeeMe platform received official endorsement from James Caan (Celebrated Entrepreneur of Dragon's Den, Recruitment Expert and CEO, Hamilton Bradshaw) in his latest best-selling book: 'Get The Job You Really Want'.
http://www.CVSeeMe.co.uk