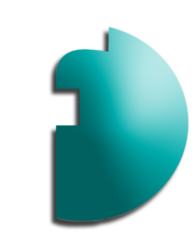 The changes in what the client is expecting in their new starters combined with a growing and illustrious marketplace mean that this is an interesting time for Fellows and Associates
(PRWEB) October 31, 2012
Fellows and Associates have recently started witnessing an upturn in the number of newly created positions that they are recruiting for.
Managing Director, Pete Fellows, comments, "Within 2012 we have seen some changes to the market place. A lot of our clients have departments that are now expanding. Electronics and mechanical engineering are particularly flourishing and so it is hardly surprising that specialists in these areas are being clamoured for. There is also an emphasis on the chance of promotion and establishing a successful career for newly qualified or part qualified attorneys."
Electronic patent attorneys are in high demand, leading to the busy recruitment firm casting their net further afield into Europe where they hope to source candidates that may consider the ever growing UK market as an option. The fact that there are not enough UK based electronic specialists to go around is indicative of a growing marketplace. There have also been a number of new firms emerging in the UK which can only be seen as a further indication of growth.
It is also interesting to note that various firms are recruiting for patent attorneys with a little something extra. There is demand for those with a commercial edge and a desire to generate new business leads. These changes to the requisite of an attorney could be signs of a changing climate and, with more cross jurisdictional work and the world becoming a smaller place, a need to have the ability to stand out from the crowd. Companies are more aware of a need to develop their own brand and identity within the profession and are therefore keen to bring individuals on board that can contribute to this.
The call for the extroverted IP professional can be witnessed with international networking conferences seeing their numbers rising year on year. This year the International Trademark Association saw over 9,500 attendees converging in Washington D.C. for their Annual Meeting. Many found they were triple booked for receptions and events, in an effort to create larger business networks and solidify existing relationships.
Recruitment Consultant, Phillipa Field, states "The IP profession is becoming more competitive and so, in turn, employers expect more of their attorneys. There is a real appreciation for tenacious and driven individuals in certain roles but equally those that prefer technical detail and are more introverted in nature are still just as desirable to some. We're also witnessing firms considering employing two people that possess complementary skills, as it is difficult to find those that are well rounded in both."
The changes in what the client is expecting in their new starters combined with a growing and illustrious marketplace mean that this is an interesting time for Fellows and Associates. Combining the upsurge in positions being actively recruited for and a prosperous and successful AIPPI World Intellectual Property Congress in Seoul last week, the firm are excited for the future.
About Fellows and Associates
Fellows and Associates recruit Patent Attorneys, Trade Mark Attorneys, IP Lawyers and other Intellectual Property professionals worldwide. The firm offers a diverse range of recruitment services including search, advertised selection and managed campaigns. Its newly launched consultancy division 'Fellows Business Consulting' offers targeted strategic advice to firms within the Intellectual Property sector worldwide. See fellowsandassociates.com for more or phone +44 207 903 5019.