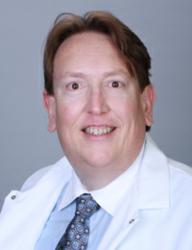 I love seeing a patient look in the mirror at the end of an appointment as a big smile warms their face.
Tampa, FL (PRWEB) October 30, 2012
Coast Dental is proud to welcome Dr. Robert Barton to its team at Coast Dental Punta Gorda, located at 3941 Tamiami Trail, Suite 3171, in Punta Gorda, Florida. The dental practice is open from 8:30 a.m. to 5 p.m., Monday through Friday, and can usually accommodate dental emergencies the same day. Dr. Barton's office accepts more than 200 types of insurance and offers SmilePlus® for people without insurance, which can help patients save up to 70% on dental costs.* The office also offers financing plans for patients who qualify. For an appointment, call (941) 639-5224.
Dr. Barton treats adults and children age 12 and older. The Punta Gorda dentist and his team provide a wide variety of general dental services including teeth cleanings, fillings, professional teeth whitening, extractions, root canals, crowns, bridges, dentures, dental implant restorations, crown lengthening, periodontal (gum) disease therapy, veneers and other cosmetic procedures. Dr. Barton also provides emergency dental services in Punta Gorda. He enjoys helping people feel better.
"I love seeing a patient look in the mirror at the end of an appointment as a big smile warms their face," Dr. Barton said. "We were able to help a patient this week and she was so happy that her smile will be beautiful for her wedding pictures next month."
Dr. Barton has been a practicing dentist since 1988. He earned his dental degree at the University of Kentucky College of Dentistry in Lexington, where he graduated at the top of his class. He was awarded the Alpha Omega Award for Outstanding Academic Achievement, an honor only given to one student per graduating class. Dr. Barton also completed a residency at Shands at the University of Florida in Gainesville.
Dr. Barton stays current on the latest innovations in dentistry by attending courses in new dental products and technology applications. He is a member of the Academy of General Dentistry and of the national dental honor society Omicron Kappa Upsilon.
Call today at (941) 639-5224 or visit http://www.CoastDental.com/PuntaGorda to schedule an appointment with Dr. Barton.
About Coast Dental
Coast Dental, P.A., with its professional associations, is one of the largest providers of general and specialty dental care in the United States with 184 affiliated practices operating as Coast Dental, SmileCare and Nevada Dental Associates. Coast Dental Services, Inc. is a privately-held practice management company that provides comprehensive, non-clinical business and administrative services to its affiliated practices. The company is headquartered in Tampa, Florida. For more information, visit http://www.CoastDental.com.
About SmilePlus®
SmilePlus® is an exclusive cost-savings program for patients of Coast Dental, SmileCare and Nevada Dental Associates in California, Florida, Georgia and Nevada. In addition to offering affordable care for individuals and families, SmilePlus enables business owners to offer their employees access to dental care with significant cost savings - at no cost to the business. SmilePlus® charges no enrollment fees, renewal fees or hidden fees for businesses, employees, or individuals. Because SmilePlus is not an insurance plan, there are not the limitations or restrictions that often apply. SmilePlus members receive a free annual exam with full-mouth x-rays, unlimited emergency visits, and savings of up to 70% on dental care.* Visit http://www.SmilePlusDentalPlan.com for more information.
Disclaimers
*SmilePlus® IS NOT A REGISTERED INSURANCE PLAN. SmilePlus cannot be combined with insurance or discount dental plans. Minimum fee only. Fee may vary with complexity of case. THE PATIENT AND ANY OTHER PERSON RESPONSIBLE FOR PAYMENT HAS A RIGHT TO REFUSE TO PAY, CANCEL PAYMENT, OR BE REIMBURSED FOR PAYMENT FOR ANY OTHER SERVICE, EXAMINATION, OR TREATMENT THAT IS PERFORMED AS A RESULT OF AND WITHIN 72 HOURS OF RESPONDING TO THE ADVERTISEMENT FOR THE FREE, DISCOUNTED FEE, OR REDUCED FEE SERVICE, EXAMINATION, OR TREATMENT. The dentists and hygienists are employees or independent contractors of Coast Florida P.A., or Coast Dental, P.A., (Adam Diasti, DDS, DN12490).