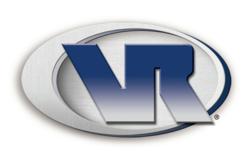 Pewaukee, Wisconsin (PRWEB) October 31, 2012
VR Lakes Business Group, Inc. is pleased to announce the successful sale of a high-tech metal fabrication with two locations on Dodge County, WI and headquartered in Hartford, WI. The Company specialized in both sheet metal and steel plate fabrications up to ½" thick. Servo driven equipment included turrets and laser / turret combos which allowed high speed production as well as low volume prototypes. ISO certified company that included welding, assembly and inspection as part of its services.
The sale was facilitated by Mark Smith, Senior Vice-President at VR-Lakes Business Group whose experience includes working for US Steel as a territory sales representative and owning his own construction company. His background was valuable in vetting potential buyers and finding a good fit for his client who continues to work for the new company.
Structured as an asset sale, an equipment appraisal was a key in determining the SBA's role in funding the transaction. According to Mark Smith, an equipment appraisal and business valuation are the best source for determining the value of a company especially in multi-million dollar transactions.
Although many large companies and Private Equity Groups were interested in this opportunity, two partners with strong backgrounds in major manufacturing and sales were the eventual buyers. Both buyers had been managers for larger companies and the time had come to build value for them and not some large corporation. Early on, the seller recognized that these buyers had what it took to take his company to the next level. Likewise, the buyer's recognized that the seller was needed to be a part of the new team. The seller provided some of the financing for the transaction and was given a generous consulting agreement. With continued growth and success of the company, the seller has the potential to make an additional amount of money in the form of an earn-out.
Mark Smith, who is one of the partners at VR Lakes Business Group, Inc. has been involved in the sale of several large Wisconsin manufacturing companies which helped his office gain the rank of #1 in 2011 among the VR Business Brokers worldwide network. Contact Mark Smith for more information on how to position your business for a sale or acquisition and for ideas on the many ways a transaction can be structured to maximize your benefits. He can be reached by phone at 262-347-2083 or by emailing masmith(at)vrbizlakes(dot)com.