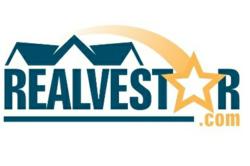 Make it quick. Make it easy.Make it profitable.
Miami, FL (PRWEB) October 31, 2012
Realvestar.com announces cutting-edge business opportunities for distressed homeowners and savvy investors alike. The company unites homeowners who need to sell quickly with a network of investors who want to buy quickly, all from the comfort of their home, office or even smart phone. The Internet based company states that properties can change hands in as little as 10 days, in "as is" condition-- for cash.
Robert Barsky, President of Business Development and wholesale real estate expert, foresees this as one of the greatest and quickest ways to maximize potential wealth. "There was a need to tap into this fast-paced market, eliminating wasted time in traditional real estate avenues and offering our clientèle a quick, simple and stress-free environment to unload or enhance their real estate portfolios."
Realvestar.com is an Internet based company that acts as an intermediary between its thousands of cash investors and motivated sellers. "It's a win-win situation," states Barsky. Pairing those actively looking to acquire inventory, along with those actively looking to sell, allows everyone involved to capitalize on the market. The company rivets on three concepts: Make it quick. Make it easy. Make it profitable.