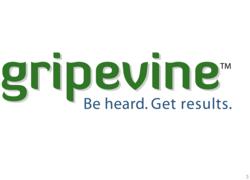 At some point, everyone in business, regardless of industry, has to deal with customer complaints.
(PRWEB) October 31, 2012
Customers are not always right, but it's worth it to do whatever it takes to keep them happy (within reason of course) as stated in a recent article published by the Huffington Post. Customer satisfaction matters to customers and should matter even more to a business because how a customer feels about a business can directly impact profits, explained David Carroll, co-founder of the business reputation management platform, Gripevine.
According to the 2011 Harris Interactive/Right Now Customer Experience Impact Report, 89 percent of consumers took their business to another company following a poor customer experience.
However, worth noting is that many times companies were given a chance by customers before they switched to a competitor. The Harris report found that 50 percent of consumers gave the brand one week to respond to a question before they stopped doing business with the company.
In other words, how a company handles customer complaints may directly determine customer's satisfaction, how and if they return and refer business, if they complain to friends or gripe online, and the overall feeling they take away.
"At some point, everyone in business, regardless of industry, has to deal with customer complaints," said Carroll. "The true measure of success is to turn those challenges into something constructive by handling a situation in a way that leaves the customer thinking you operate a caring company."
One way a company can effectively deal with customer complaints is by addressing them on Gripevine.
Gripevine is a "free for use" platform that allows consumer's the ability to summarize a complaint against companies. On the flip side, Gripevine offers a powerful set of tools that allows the companies in question to address those complaints privately and securely, while also allowing for transparent results.
To make it easier for consumers to connect with companies, complaints on Gripevine will automatically be summarized with expectations and brought to the attention of decision makers who have the power to resolve them.
To make it easier for companies to understand and address complaints, Gripevine prompts consumers to be detailed and allowing as much bandwidth as they require along with the options to upload photos and video to support their claims. Unhappy customers are also asked to clearly explain how the company they are unhappy with can make amends, and whether they expect an apology, compensation, a policy change, or something else.
Good news for companies who choose to address customer complaints: according to the CEI survey, of the 21 percent of customers who did get responses to complaints, more than half had positive reactions to the same company about which they were previously complaining. More than one fifth of the dissatisfied customers that posted a complaint and received a response even took the initiative to post a positive comment about the business.
Customers who want to post a complaint and be heard, can go to Gripevine at gripevine.com.
About Gripevine:
Gripevine connects customers and companies on a fair and level public playing field where they can come together to create win-win resolutions to common consumer complaints. Customers can use Gripevine to leverage the power of social media to get their stories heard. Companies can use their Customer Satisfaction Index on Gripevine to show the world the quality of their customer service. By leveraging the power of social media, both groups of users can ultimately affect a company's Customer Satisfaction Index on Gripevine, which provides an effective scale for the quality of customer service.