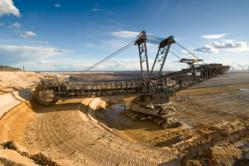 "This is a great opportunity for SMS and for Acadian," Peppler said. "Not only are we the first Acadian entity to go international, but we plan to be a thriving force here."
Lafayette, LA (PRWEB) October 31, 2012
Safety Management Systems (SMS) is expanding its reach internationally with the opening of an office in Calgary, Alberta. Full operations are expected to begin by Jan. 1.
SMS is the first division of the Acadian Companies to stake a claim on non-U.S. soil, a bold move that required intense preparation by the SMS staff.
"An international move requires a lot of research," said Scott Domingue, president of Safety Management Systems. "Businesses in Canada operate under an entirely different set of laws — labor laws, payroll laws. In many ways, it was like starting up a whole new company."
However, the Calgary operation will be similar in many ways to SMS' work in the United States. "Our goal in transporting our culture and business ethics to an international marketplace is to do what we do best," said Domingue. "We want to replicate, as closely as possible, our U.S. efforts in Canada."
SMS' normal operations might require slight changes due to the differences in the two countries' oil extraction methods. Although Canada participates in traditional oil drilling, most of the oil in Canada is mined from oil sands and extracted from the soil. Unlike a rig, which typically would hold about 100 workers, oil sands can accommodate about 12,000 workers at a time.
SMS is undertaking an aggressive hiring strategy in Calgary. Chris Peppler, SMS' Canadian projects manager and a native to Calgary, is reviewing applicants and is in the process of hiring medical personnel. Peppler will continue to oversee all SMS operations in Calgary.
"This is a great opportunity for SMS and for Acadian," Peppler said. "Not only are we the first Acadian entity to go international, but we plan to be a thriving force here."
Safety Management Systems, part of Acadian companies, is one of the largest providers of health, security, safety, environmental, medical and training services in the United States with an expanding international presence.
Since 1971, Acadian has been committed to providing the highest level of emergency medical care and transportation possible. In the past decade, it has expanded to include a diverse suite of services designed to offer the very best support and education in health, safety, and transportation. Acadian's six divisions are Acadian Ambulance Service, Acadian Monitoring Services, Air Med, Executive Aircraft Charter Service, National EMS Academy, and Safety Management Systems.
###