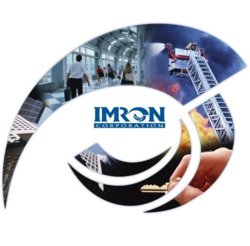 Irvine, California (PRWEB) October 31, 2012
Imagine only needing one software application to manage all of your security needs. IMRON Corporation's flagship product IS2000 has been installed in thousands of locations worldwide from government facilities, healthcare sites, manufacturing facilities, universities/schools, residential communities, telecommunication sites, airports, and many more. IS2000′s scalable solution is the industry leading product for Physical Security Information Management (PSIM). It's modular design and easy to use interface has won several industry awards throughout the years.
IS2000 Version 9 will be released on December 25th 2012, and will be made available to all customers who have an active maintenance subscription. IS2000 Version 9, is the next generation in security management software, and this new version will focus more on web enabled technologies based on service oriented architecture (SOA).
IS2000 manages disparate security devices and systems into a single user interface. Data from theses systems are managed bi-directionally and can be synchronized with HR Systems via web services. The distributed intelligent network architecture allows all of the access control and security decisions to execute and record, even if communication is lost with the host computer. Third party applications can be integrated to IS2000 via it's web services software development kit (SDK).
IS2000′s open architecture and modular design allows the customer to expand the system based on the features and requirements of the site(s) being managed. The software has the ability to simultaneously manage traditional hardware platforms and newer web based IP controllers and readers from its seamless environment.