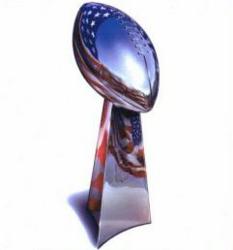 "We had a GREAT Time. Everything you set up for us, the Tickets, the Hotel, the Party Tickets... worked out better than we ever expected." Thank you.
San Diego, CA (PRWEB) October 31, 2012
Ultimate Sports Adventures announces the release of its 2013 Super Bowl Ticket Packages. Packages may include Game Tickets, Party Tickets, Deluxe Accommodations, Official NFL Gifts and Ground Transportation.
Luxury Suites / Skyboxes that hold between 20-40 guests will also be available. Pricing for these as well as locations are yet to be determined. Call or email to get on the Waitlist to secure your own Private Luxury Suites / Skybox.
About Ultimate Sports Adventures Inc.
Founded in 2006, Ultimate Sports Adventures was started by Bruce Johnson, whose vision of offering an expanded menu of event tickets and activity experiences, would offer something for everybody. Mr. Johnson has over 15 years experience in this field. Ultimate Sports Adventures has grown annually. The company is always looking for new events and activities to offer to its clientele.