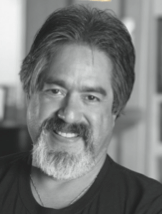 Salt Lake City, UT (PRWEB) October 30, 2012
Salt Lake Community College presents Jorge A. Vanegas on November 16 at 1:30 – 3:00 p.m. in the Student Event Center at the College's Taylorsville Redwood Campus. Dr. Venegas's presentation is entitled 'The Dream – Do Nexus: Rekindling Imagination and Unleashing.' Vanegas is an expert in built environment sustainability and advanced project delivery strategies.
Vanegas will discuss how people can use daydreaming, "flow" and progressive relaxation exercises as key elements for generating ideas and knowledge. His presentation will feature general strategies, processes, tools, and principles for developing new products, processes, services, and business models.
A registered architect in Colombia, Vanegas's presentation provides the framework for a student-centered accelerator for business start-ups composed of an applied creativity hub to generate ideas; a business incubation center; and a physical space to support creative activities and interactions among students, former students, and faculty researchers.
In addition to his architecture degree, Vanegas holds master's and doctorate degrees in construction engineering and management from the Department of Civil and Environmental Engineering at Stanford University.
Vanegas is Dean of Texas A&M University's College of Architecture. He is also a research professor with the Texas Engineering Experiment Station.
About the College: Salt Lake Community College is an accredited, student-focused, urban college meeting the diverse needs of the Salt Lake community. Home to more than 62,000 students each year, the College is the largest supplier of workforce development programs in the State of Utah. The College is the sole provider of applied technology courses in the Salt Lake area, with 13 sites, an eCampus, and nearly 1,000 continuing education sites located throughout the Salt Lake valley. Personal attention from an excellent faculty is paramount at the College, which maintains a student-to-teacher ratio of less than 20 to 1.
# # #