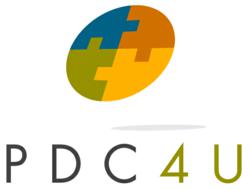 With Scoring Plus, you have the knowledge to quickly determine the recoverability of each account so you can target the ones most likely to pay first.
Ogden, UT (PRWEB) October 31, 2012
By partnering with some of the nation's largest credit bureaus, PDC4U has streamlined the account recovery process by integrating powerful scoring and skip tracing features into their online web portal. The service gives corporate clients the knowledge needed to collect on delinquent accounts by providing key credit attributes such as mortgage and bankcard equity. In addition to the actual recovery score, also returned to the client on an individual batch basis is the quintile report. This customized PDC4U report, based on actual payment data from across the country, analyzes an entire portfolio of debt to determine its overall collectability. All of these features are coupled with PDC4U's credit card and ACH processing services, which allow the client to immediately secure payments after the accounts have been scored.
"Think of the expenses a company incurs while pursuing funds that are uncollectable," says Travis Hodges, Account Representative at PDC4U. "With Scoring Plus, you have the knowledge to quickly determine the recoverability of each account so you can target the ones most likely to pay first."