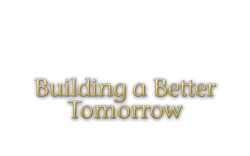 Lakes Country Living addresses the concerns of all who live here, as well as the interests of those who visit here.
Brandon, Minnesota (PRWEB) October 31, 2012
Lakes Country Living, a half-hour made-for-cable video magazine featuring stories of outstate Minnesota, has announced a new sponsorship agreement with Thumper Pond, L.L.C. The sponsorship is timed in conjunction with the beginning of the television show's third season.
Hosted by nationally acclaimed landscape painter Stephen Henning, Lakes Country Living's topics include the arts, agriculture, Main Street entrepreneurs, local history, natural resources and outdoor recreation. Particular attention is given to conveying local flavor. With this additional support, Henning adds, "we have started to film story segments in areas of Minnesota that we have not covered before. This fall we've been filming from southwest along the Minnesota River to places along the Littlefork and Rainy Rivers in the north, to the Kettle River in eastern Minnesota."
Although not intended as a tourism magazine, Lakes Country Living does emphasize unique activities and sites that are appealing to visitors as well as those who live here. "When one thinks of a farm, a pick-your-own Christmas tree operation doesn't immediately come to mind" Henning points out. "And when it comes to buying art, people usually think of visiting an art gallery; but most of the artists we profile are very friendly and welcoming." Activities like picking a family Christmas tree or visiting a talented artist's studio happen to fit in well with an enterprise trying to attract customers from out-of-town, such as Thumper Pond.
Thumper Pond is a full-service resort and conference center in Ottertail, in west central Minnesota's lakes country. It features a championship 18-hole golf course, pro shop, restaurant and bar, indoor waterpark, 78 hotel suites, full-service spa, meeting, dining and special event spaces and other amenities for vacationing families and business guests.
"Thumper Pond Resort is proud to sponsor and be associated with Lakes Country Living" according to Tom Oehler, General Manager of Thumper Pond. "Besides the obvious fit with our business' mission, we are glad to help promote the greater good of the region in which we are located. Lakes Country Living addresses the concerns of all who live here, as well as the interests of those who visit here."
Lakes Country Living has some ongoing story themes that touch on more serious subjects and are directed at positively impacting the show's viewers – especially those in small towns. "Building A Better Tomorrow" is a series that celebrates how volunteerism enhances life in rural communities. In another series, titled "Keep It Local," economic specialists discuss the importance of supporting locally owned businesses. "The Bookshelf" is new to Lakes Country Living in the show's third season, and is intended to promote reading, especially among younger members of the audience.
"I'm excited about the new stories in the coming season, and I am very grateful for the sponsorship support of Thumper Pond" Henning acknowledged. "This really helps us focus on the task at hand." For more information on Lakes Country Living, visit the website at http://www.lakescountry.tv.