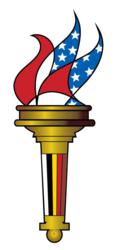 "Gregory Hughes is the first candidate for Congress that shares the vision to see Liberty as the key to restoring America." a quotable
Galena, IL (PRWEB) October 31, 2012
Independent Congressional candidate Gregory Hughes running in the 1st Congressional District of Iowa, signed the Petition at Elect A New Congress, committing himself to restoring Liberty by demanding Congress take back all of their constitutional powers given in the 1st Article (sec. 8&9) of our United States Constitution.
"This is a courageous commitment from a courageous man," declared Wm Fawell, spokesman for Elect A New Congress. "Gregory Hughes is the first candidate for Congress that shares the vision to see Liberty as the key to restoring America."
"I sign it and agree," declared Gregory Hughes, running as an Independent to represent North Eastern Iowa 1st Congressional District.
"The 1st District is the most beautiful part of the nation, and Iowa, independent herself, is the truest reflection what America is and hopes to remain. Certainly there are problems we all face, and I would like to serve the 1st District, Iowa, and the nation solve these problems if my fellow Iowans will so grant me their trust."
"Gregory Hughes is driving force in judicial reform having developed the expertise and knowledge to ensure true justice for all, through his founding of usajudicalreform. And justice, as we all know, is up against the wall in America," asserted Fawell. Our courts are the final step we go to and the first place we turn to in order to preserve our freedoms. I can't think of a better man or woman to send to Washington D.C."
"For where there is justice, there is Liberty. I think Gregory Hughes deserves everyone's vote and support, and you can read more about Greg at http://www.electanewcongress.com.
# # #