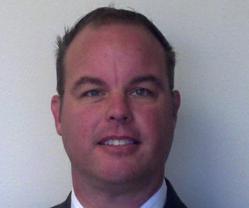 ILoveLeasing.com is pleased to welcome Dave Turner to our sales team.
Dallas, TX (PRWEB) October 31, 2012
ILoveLeasing.com has added a new talent to its ranks. Dave Turner will be representing Spherexx.com's lead management, customer engagement software to members of the multi-family industry.
Mr. Turner has a strong management background as an area supervisor for Protea Real Estate in Dallas, TX and other Texas property management companies. He has also provided Internet marketing services with Ellipse Communications and Internet advertising with Top Page Marketing Solutions in Fort Worth. Mr. Turner attended The University of Texas at Arlington and Baylor University in Waco, TX.
"I am excited about this new opportunity with a well-known apartment industry provider. ILoveLeasing.com encompasses the best of both my worlds of experience. The software service actually trains, inspires, and perfects leasing presentations. It makes the leasing experience simple and enjoyable for both the prospect and the leasing professional. I am impressed with the accountability features: performance, budget, and demographic analysis," states Turner.
Mr. Turner will office in Dallas, Texas.
About ILoveLeasing.com—Prospect Engagement | Performance Analysis | Advertising Management
ILoveLeasing.com is a web based prospect engagement and advertising analysis software specifically designed for the multi-family industry. ILoveLeasing.com assures every prospect inquiry receives attention; it empowers leasing professionals to cut prospecting time in half; affirms prospects and it automatically keeps track of massive demographic and source response details. Management leaders and directors have remote control access to real time leasing activities, personnel and advertising performance ratings, as well as cost-per-lead/lease and historical trending. ILoveLeasing.com is integrated with most popular property management services such as Yardi, MRI, Real Page, AMSI and VaultWare. ILoveLeasing.com comes with a free subscription to SweetSpot.ws, the ultimate dashboard that connects everyday software programs through desktop, laptop or iPad/Leasing Tablet.
About Spherexx.com®―Ad Agency | Software Development | Data Centers
Established in 2000, Spherexx.com is an established leader in the apartment industry with specialties in website development, lead/traffic generation and software development services. With offices located in Tulsa, Dallas, Austin, and Houston, the company has been distinguished as one of INC5000's fastest growing private companies. Spherexx.com received an International Summit Creative Award 2012 for creative and communication excellence.
Spherexx.com offers a wide selection of professional services including web design and development, touch-screen kiosks, Internet lead generation tools, online advertising, apartment leasing consulting, advanced mobile technology, apartment lease-up marketing consulting, and search engine performance including pay per click. The company also provides branding services, video/multimedia production, print media, and copywriting as well as website and email hosting, database solutions, pay per click, e-commerce solutions and custom programming.
Spherexx.com has developed CRM (customer relationship management) products, marketing and lead generation tools that allow clients to better manage and convert leads to leases and sales. These applications are branded under HomeClosingtools.com ® (for home and condo developers) and MyClosingTools.com® (for reverse mortgage industry). Other software products built and supported by Spherexx developers are: ApartmentWebsites.com, MarketSurveyTools.com, MessageKast.com and RentPush.com™
Spherexx.com has provided services to innovative real estate companies like Lincoln Property Company, Simmons Vedder, Cottonwood Capital, Forest City Enterprises, Graham Residential, ZRS Management, LLC, Elevate ROI LLC and American Residential Group. The company represents a collective ninety years of direct, executive level property management experience that readily identifies with the challenges and solutions of multi-family property management professionals.